Unique ID: evh 062019
Product Type: Guitars
Make: Music Man
Model: EVH Signature
Year: 1991
Price: SOLD
Color/Finish: Trans-RED
Availability: SOLD
Condition: Excellent "-" / VG"+"
Spec Sheet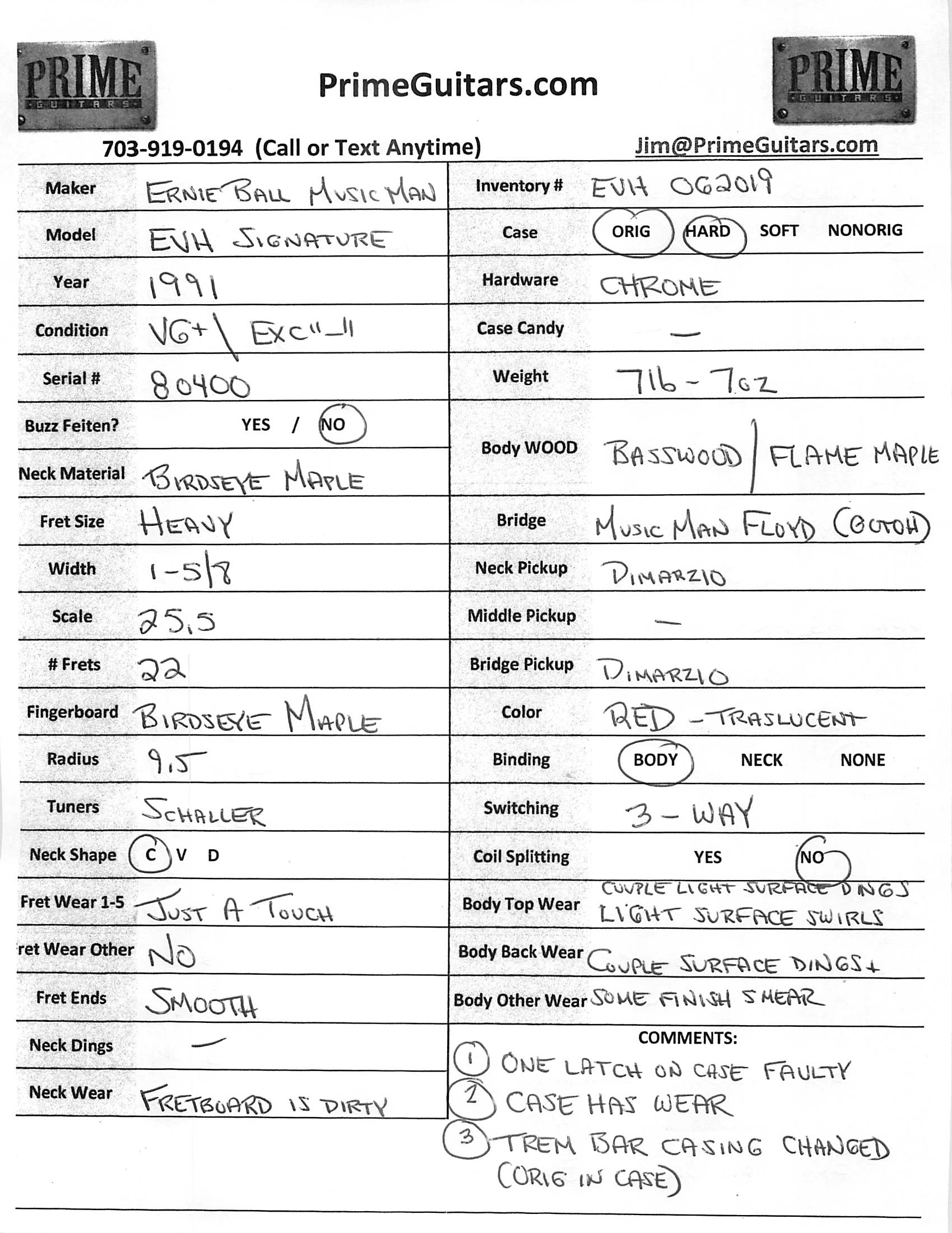 Description:
Is there ANY more bullseye hitting instrument than the early 1990s Music Man EVH Guitars?  I mean they freaking NAIL that Eddie tone.  Not too much distortion but that edge of insanity (macalpine reference there)….SNAP….super fast necks.  Ergonomic.   I went through the rack with every guitar I had here vs. this ….nothing comes close.  Some are too gentle…many are too harsh….others lack that crunch.
I mean we can search the world and trade $10k into 50 cents by turning over a zillion guitars…and the answer is right in front of you….if you want that classic Eddie/80s tone…get the freaking EVH Signature.
This one is in a cool trans-red with an amazing top.  It has nice birdseye on the neck.  Yeah some wear but not beat to crap.  You can see all the Specs & Condition in the 3rd PICTURE…we do the work up-front to save you sending questions like "case"…..i mean how does one answer a one word email?….is it like that word association game…first word that comes to mind?…I suck at that…likely to say "catfood".