Unique ID: JG 04 GTP90 11142014
Product Type: Guitars
Make: Gustavsson
Model: Bluesmaster
Year: 2004
Price: SOLD
Color/Finish: Gold
Availability: Sold
Condition: Excellent "-"
Spec Sheet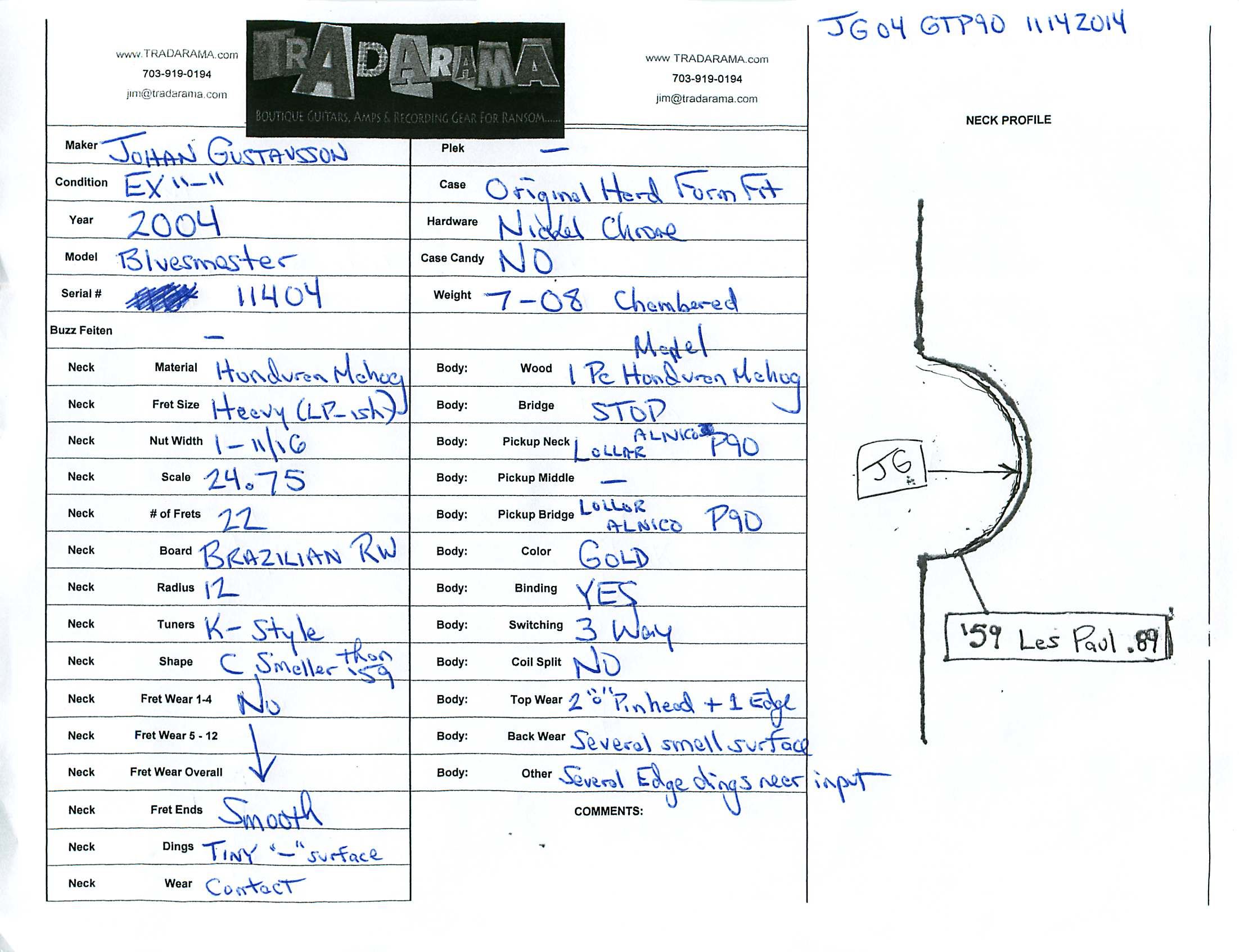 Description:
VERY RARE 2004 Model! The early JGs have become collectible and they just don't come onto the market. This one is a light 7-08oz of chambered 1 piece honduran mahogany backed goodness! Lollar Alnico P90s Brazilian Board. Some tiny surface dings outlined in the Spec/Condition sheet will tell you all you need to know about this beauty.