Unique ID: GIB Explorer 04292015
Product Type: Guitar
Make: Gibson USA
Model: Explorer
Year: 2011
Price: SOLD
Color/Finish: Natural
Availability: SOLD
Condition: Excellent "+"
Spec Sheet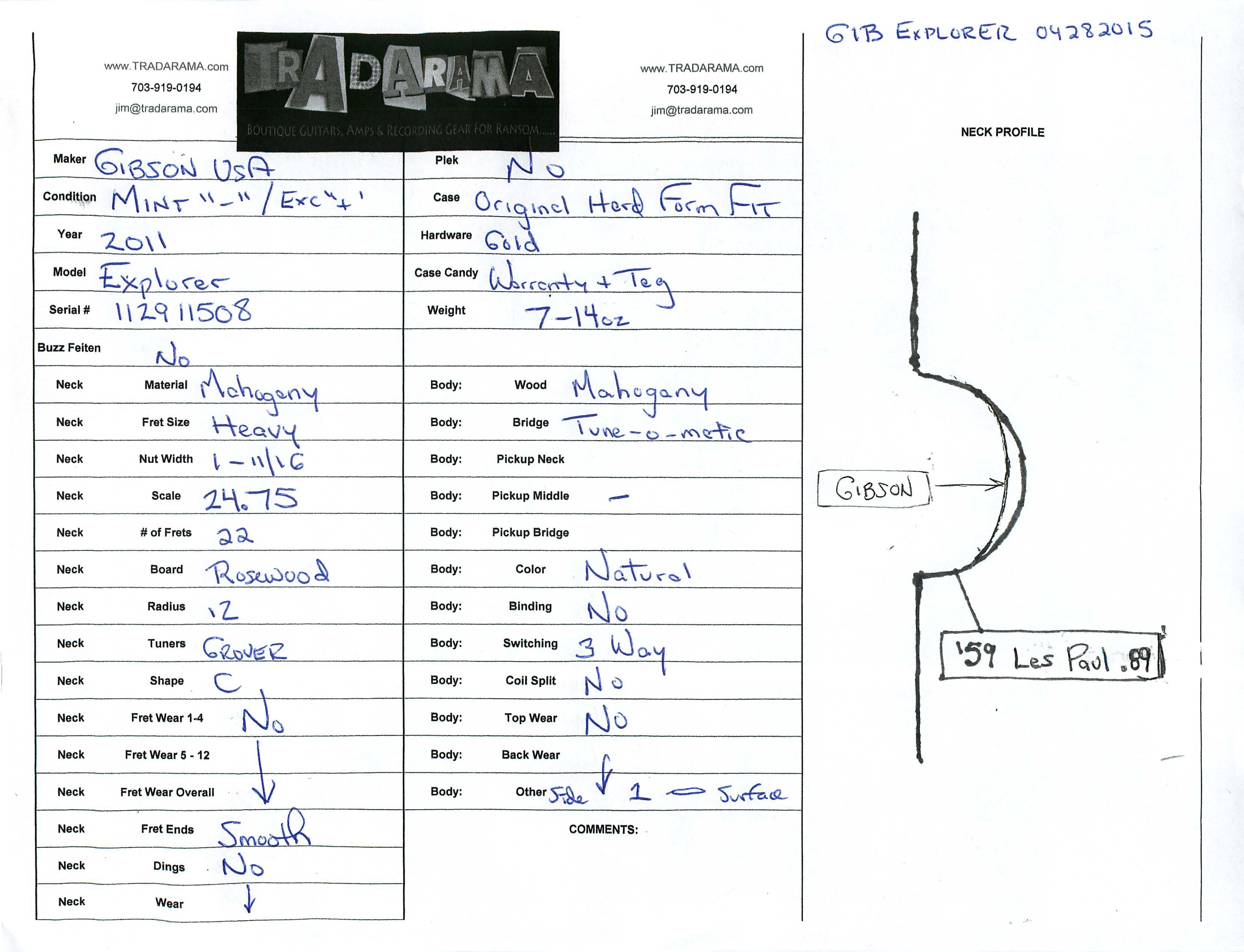 Description:
2011 Gibson USA Explorer in extremely clean condition.  A classic that pushes amps like they are meant to be pushed…naturally.  This Explorer only weights 7lb-14oz and comes with the original hard case & warranty card & tag.  Nonsmoking.  Just one surface indent (not into the wood) on the side).  See all the specs in the …yup…Spec Sheet (see red lettering below the details in the listing).