Unique ID: JG Fuller SB 03162015
Product Type: Guitars
Make: Gustavsson
Model: Fullerblaster
Year: 2013
Price: SOLD
Color/Finish: Trans-3-Tone-Sunburst
Availability: SOLD
Condition: Mint "-"
Spec Sheet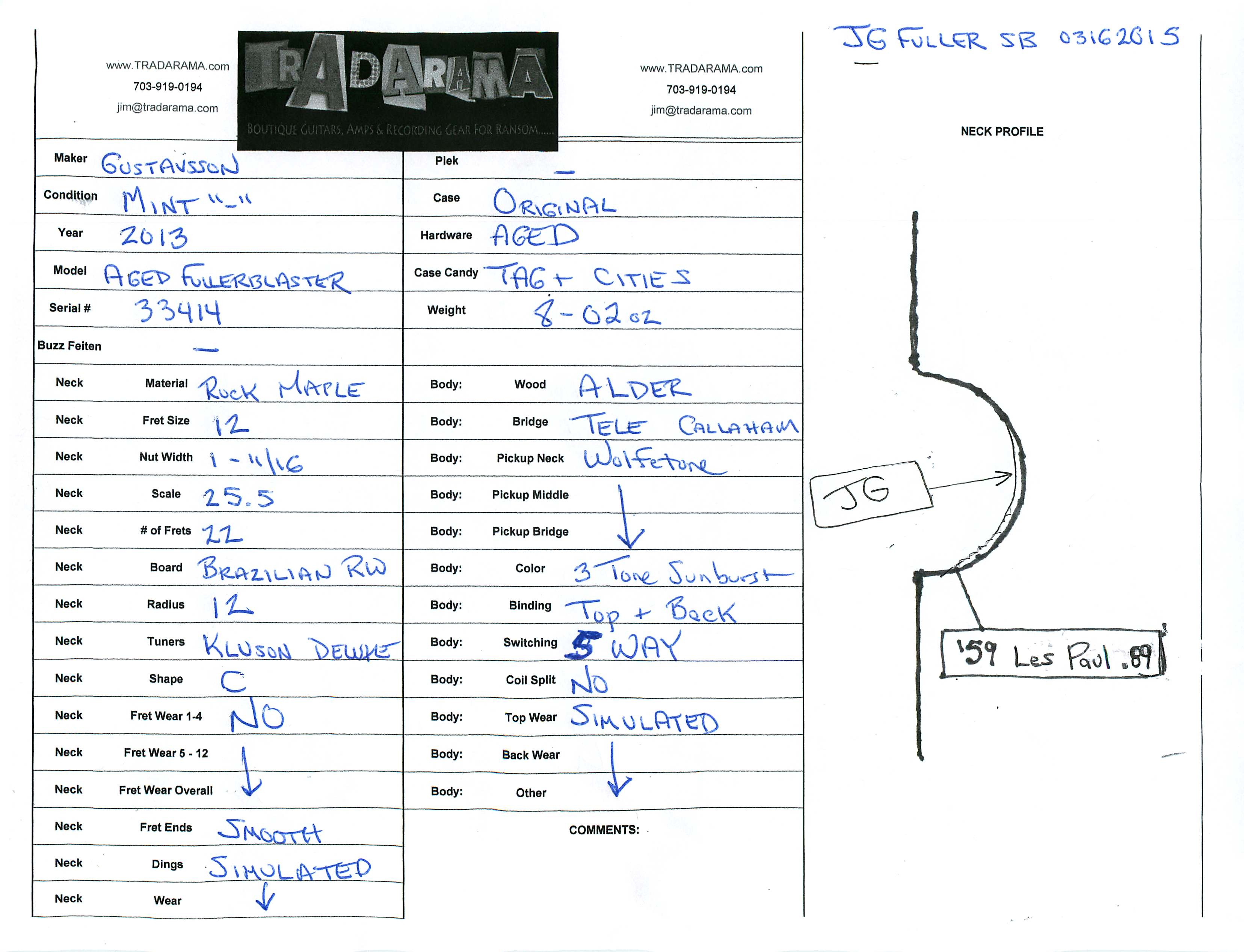 Description:
2013 Gustavsson Fullerblaster in Alder.  Swiss Army Knife tonal palette with Wolfetone Tele Bridge, Strat Middle and P90 Neck.  Brazilian Board (and CITIES Papers).  Amazing thin nitro finish.  The guitar breathes and has an organic tone lusted after by vintage enthusiasts.  This is a guitar worth consolidating your collection toward….let me help you determine what is duplicative in your stable.