Unique ID: JG Full White 03072015
Product Type: Guitars
Make: Gustavsson
Model: Fullerblaster
Year: 2012
Price: SOLD
Color/Finish: Trans-White
Availability: SOLD
Condition: Excellent "+"
Spec Sheet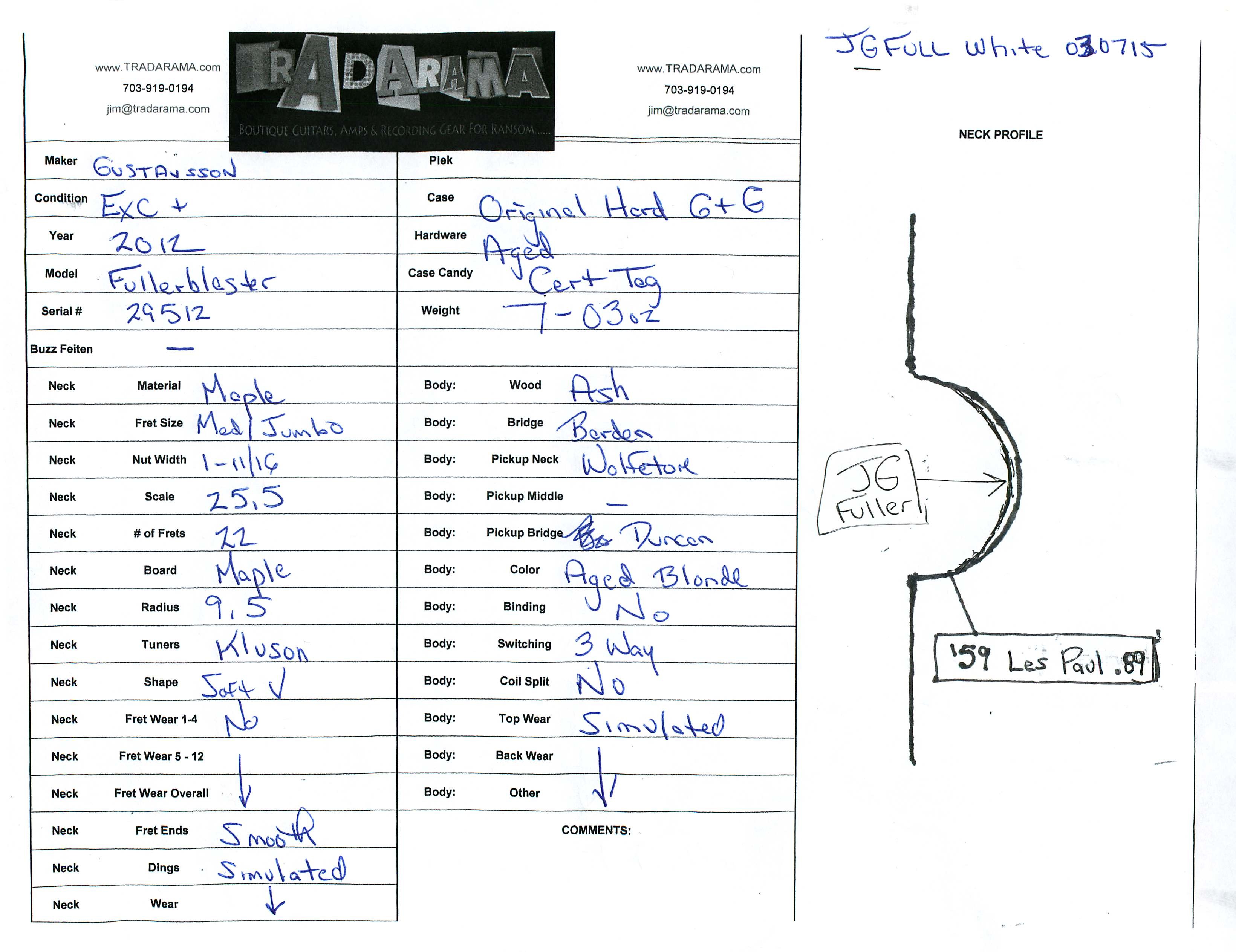 Description:
Early Gustavsson Fullerblaster. Ash body with Maple Neck & Maple Board. Wolfetone neck pickup and Duncan Bridge. Just 7lbs-3oz. Soft V neck profile and med/jumbo frets. I love this one because it just feels like an old guitar. The pickups are perfectly balanced whereas many F style guitars sound like different guitars on different settings. Bridge has just the right bite without being too much. The neck is airy with punch.