Unique ID: Harden 04282015
Product Type: Guitar
Make: Harden Engineering
Model: Belmont
Year: 2013
Price: sold
Color/Finish: Black Matte
Availability: SOLD
Condition: Excellent "+"
Spec Sheet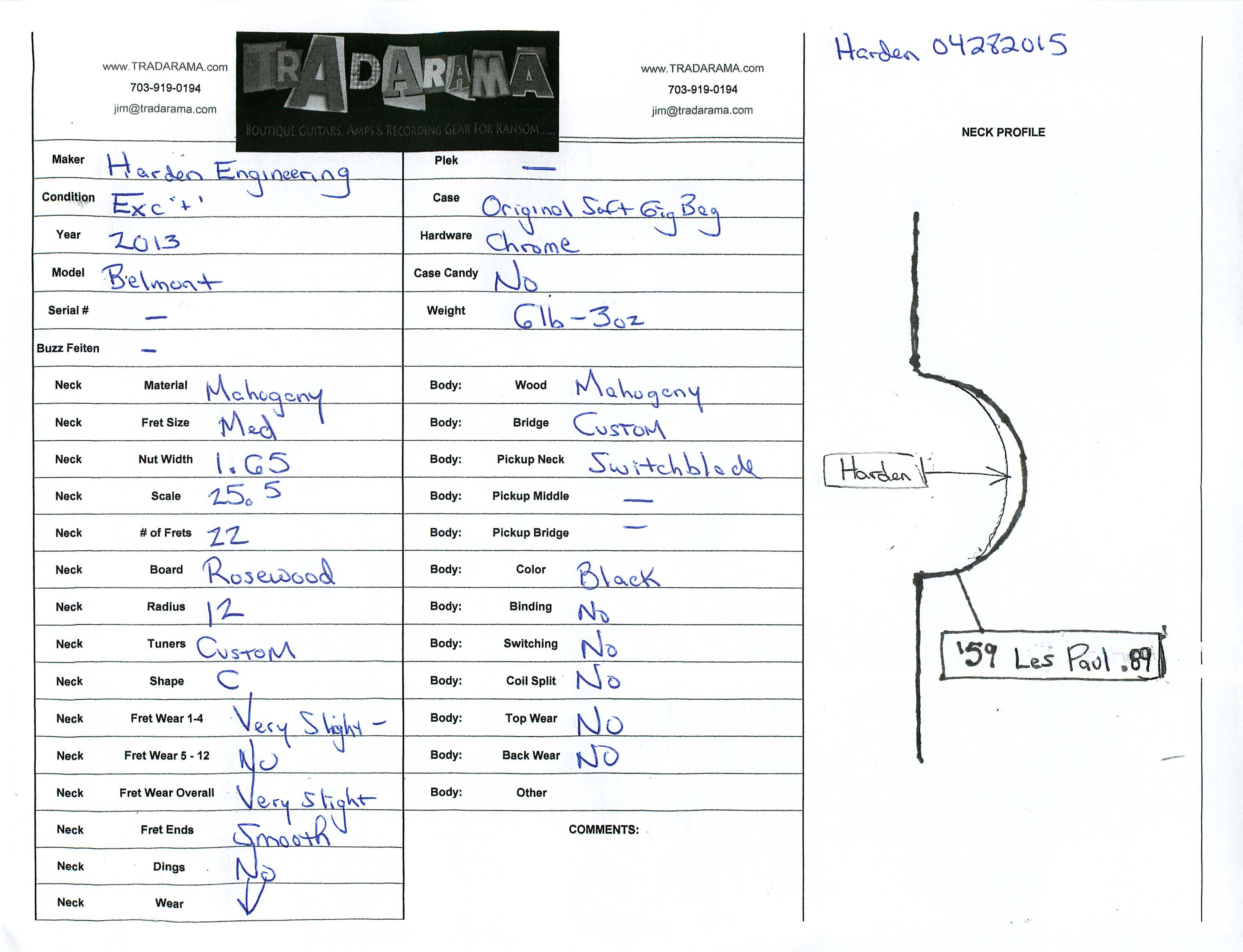 Description:
Harden Engineering hand crafted Belmont featuring a classic mahogany slab body and neck.  Weighing in at an enviable 6lb-3oz the guitar is balanced standing or sitting.  At first glance one would think 'jazz' because of the neck-only pickup….but you and your sniffer are wrong again….the Foil pickup has clarity like nothing you've heard (unless you have other foils).  It sounds like a bridge pickup in some settings and a neck in others…not sure HOW they do it but they DO IT.  This guitar is blowout priced and will be additive to your collection….why grab another T or S when you can have DIFFERENT and AFFORDABLE while getting hand craftsmanship?…do I need to wave the flag and whistle the Star Spangled Banner?