Unique ID: gib LP 54 RI 012020
Product Type: Guitars
Make: Gibson Custom Shop
Model: 1954 RI Les Paul
Year: 2019
Price: SOLD
Color/Finish: Gold
Availability: Sold
Condition: Excellent
Spec Sheet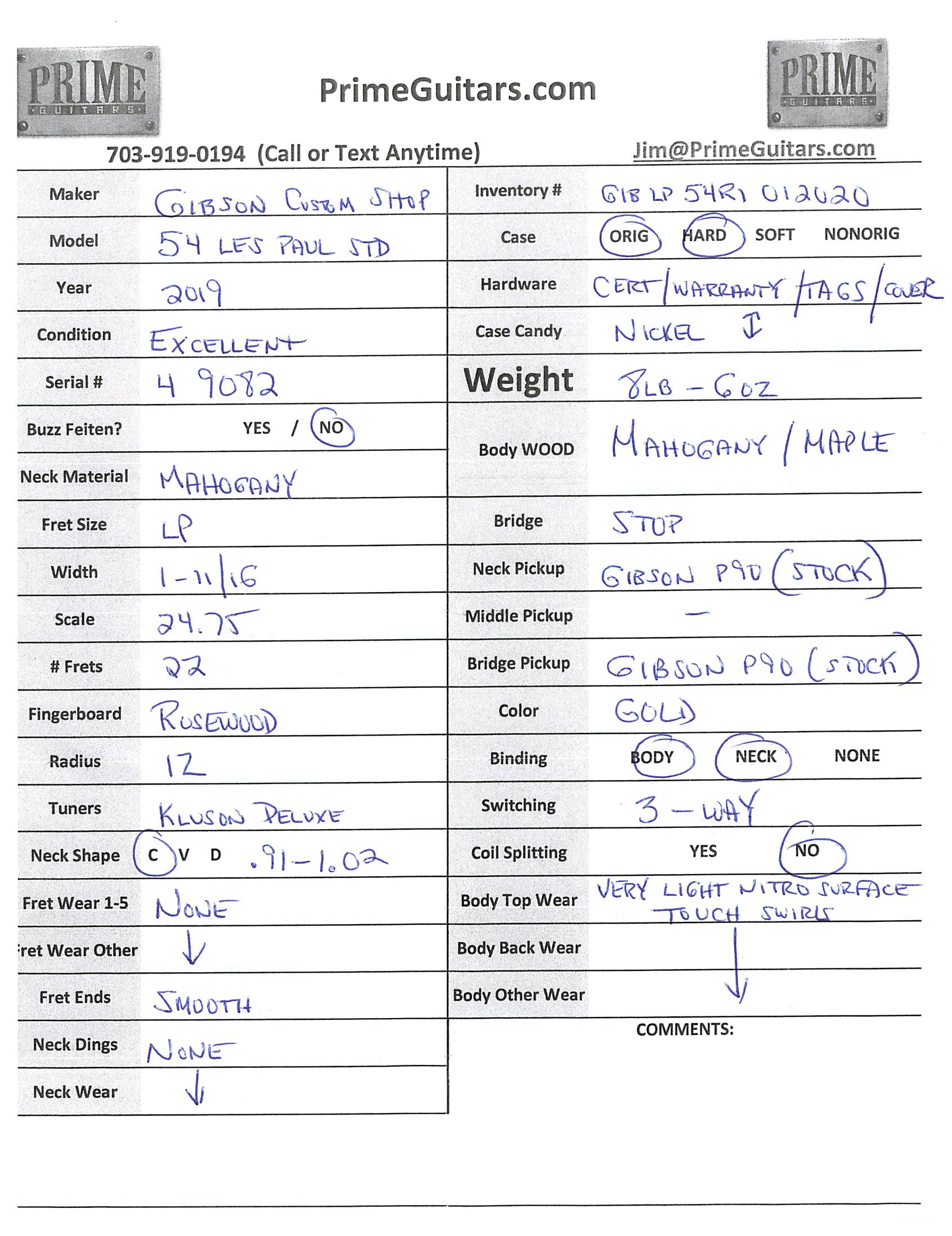 Description:
2019 Gibson Custom Shop 1954 RI Les Paul.  From a smoke free 1-owner environment.  Comes with CERTIFICATE (see picture) and Tags.  Has Unsigned Warranty CARD.  Has the extra control cavity cover.  Original Case of couse (Brown for those who have to ask).
C'mon..hit me..hit me with a question…you can't find one I haven't already anwered…try me…c'mon.
WEIGHT = 8lb-6oz
See the THIRD (also known as 3rd) PICTURE FOR COMPLETE SPEC & CONDITION.
Buy from THE trusted source for boutique gear.  For over 13 years, THOUSANDS of customers have selected Prime Guitars because we carry the finest in clean boutique gear.  We are an online store specializing in the coolest and hardest to find gear.  Why take a chance buying from a 'random' when you can deal with a proven entity.