Unique ID: SVL S 022020
Product Type: Guitars
Make: SVL Reserve
Model: Reserve Strat
Year: 2019
Price: SOLD
Color/Finish: Sunburst
Availability: SOLD
Condition: Excellent
Spec Sheet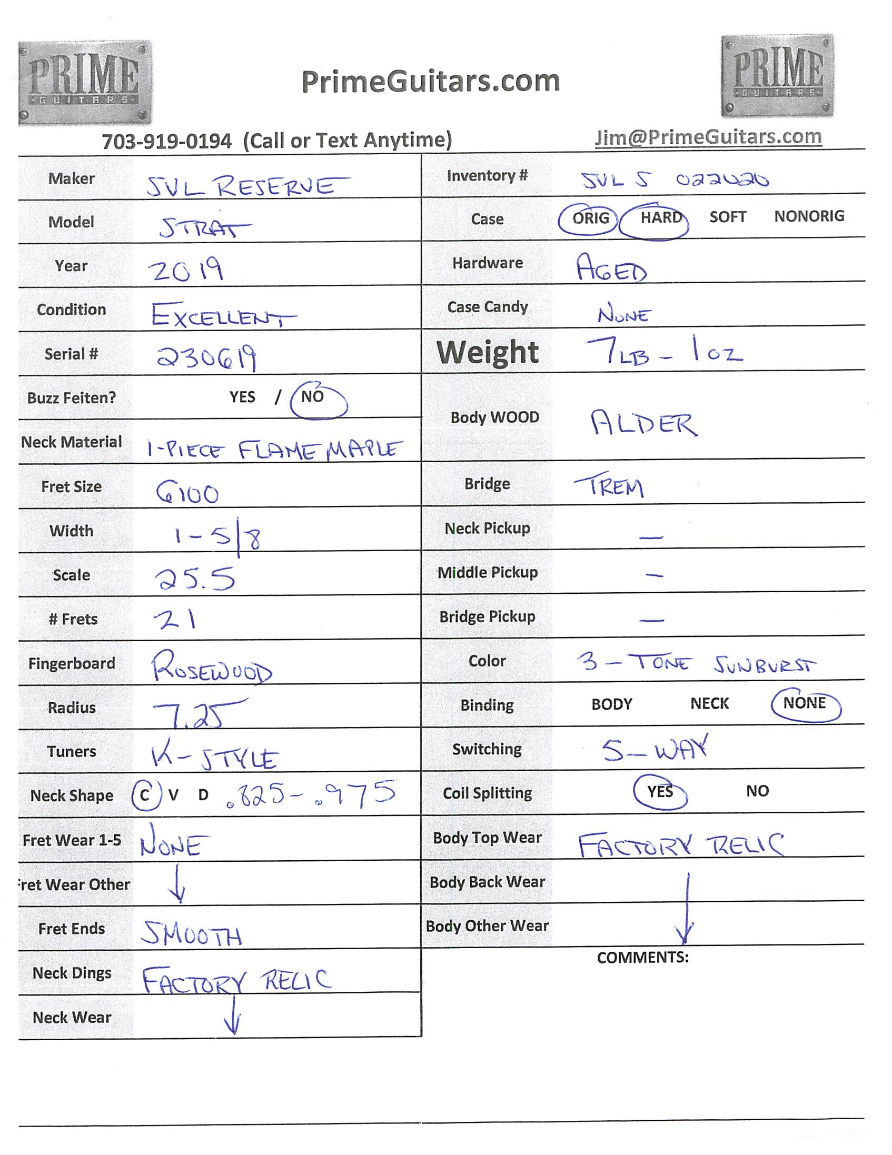 Description:
2019 SVL RESERVE Strat!  Just 7lb-1oz with a WOW Flame Maple Neck!  Alder Body.  Factory Relic of course.  Right now this sits in the PrimeGuitars.com personal collection because it's as good a strat as I've had in all our years….what does that say!  Not certain of the pickups (experts chime in) but pictures included.
SEE 3rd PICTURE FOR COMPLETE SPEC & CONDITION SHEET.
Buy from THE trusted source for boutique gear.  For over 13 years, THOUSANDS of customers have selected Prime Guitars because we carry the finest in clean boutique gear.  We are an online store specializing in the coolest and hardest to find gear.  Why take a chance buying from a 'random' when you can deal with a proven entity.