Unique ID: ta raven 082019
Product Type: Guitars
Make: Tom Anderson
Model: RAVEN
Year: 2019
Price: SOLD
Color/Finish: Dark Honey Burst
Availability: SOLD
Condition: Mint "-"
Spec Sheet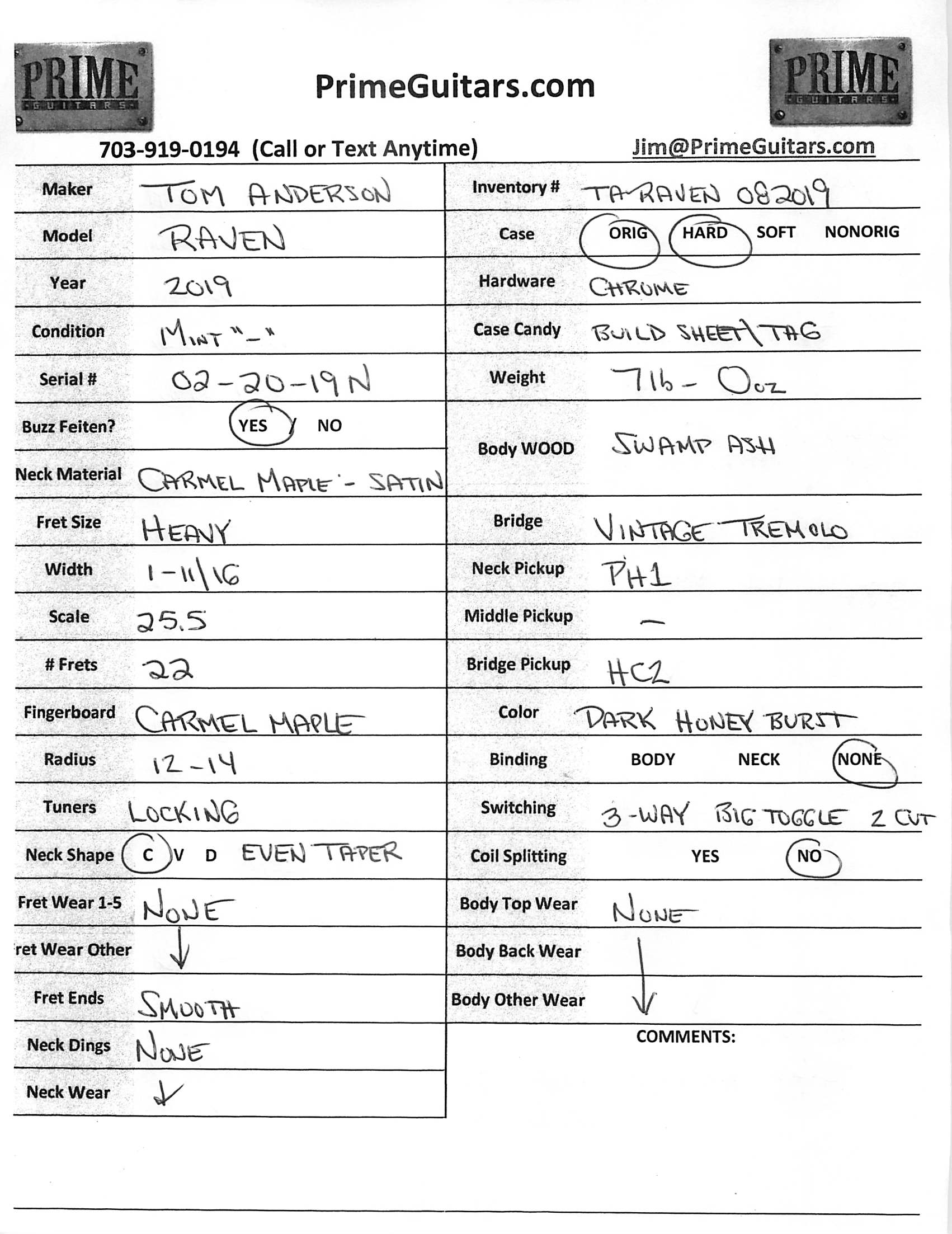 Description:
So you love the idea of a super strat but you also LOVE the idea of an offset body….LET ME SAY I never totally "Got" the offset body until I got this guitar.  OMG you sit and it fits you freaking perfectly.  Stand and it's perfect.  Your arm sits comfortably and securely.   I absolutely LOVE this body shape.
This instrument is a true buyer's remorse item.  2019 Delivery and the lad was forced to liquidate it.  Smells new.  Save $1000 on something that has a couple of hours of play in a nonsmoking environment.  Most would call this Mint but we call it Excellent to avoid "Joe Post-Purchase Renegotiation Dude".
You can see all the Specs & a Detailed Condition in the 3rd Picture…but here is a teaser:
Just 7lbs
Original Hardshell Case & Cert
2019
Carmel Maple Satin finish neck
C "Even Taper" profile
1-11/16″ Width
Heavy Frets
PH1 & HC2 Pickups
3-Way, BIG TOGGLE and 2 Cut Switches