Unique ID: Monty 122020
Product Type: Guitars
Make: Brian Monty
Model: Bluesmaster
Year: 2019
Price: SOLD
Color/Finish: Sunburst
Availability: SOLD
Condition: Excellent
Spec Sheet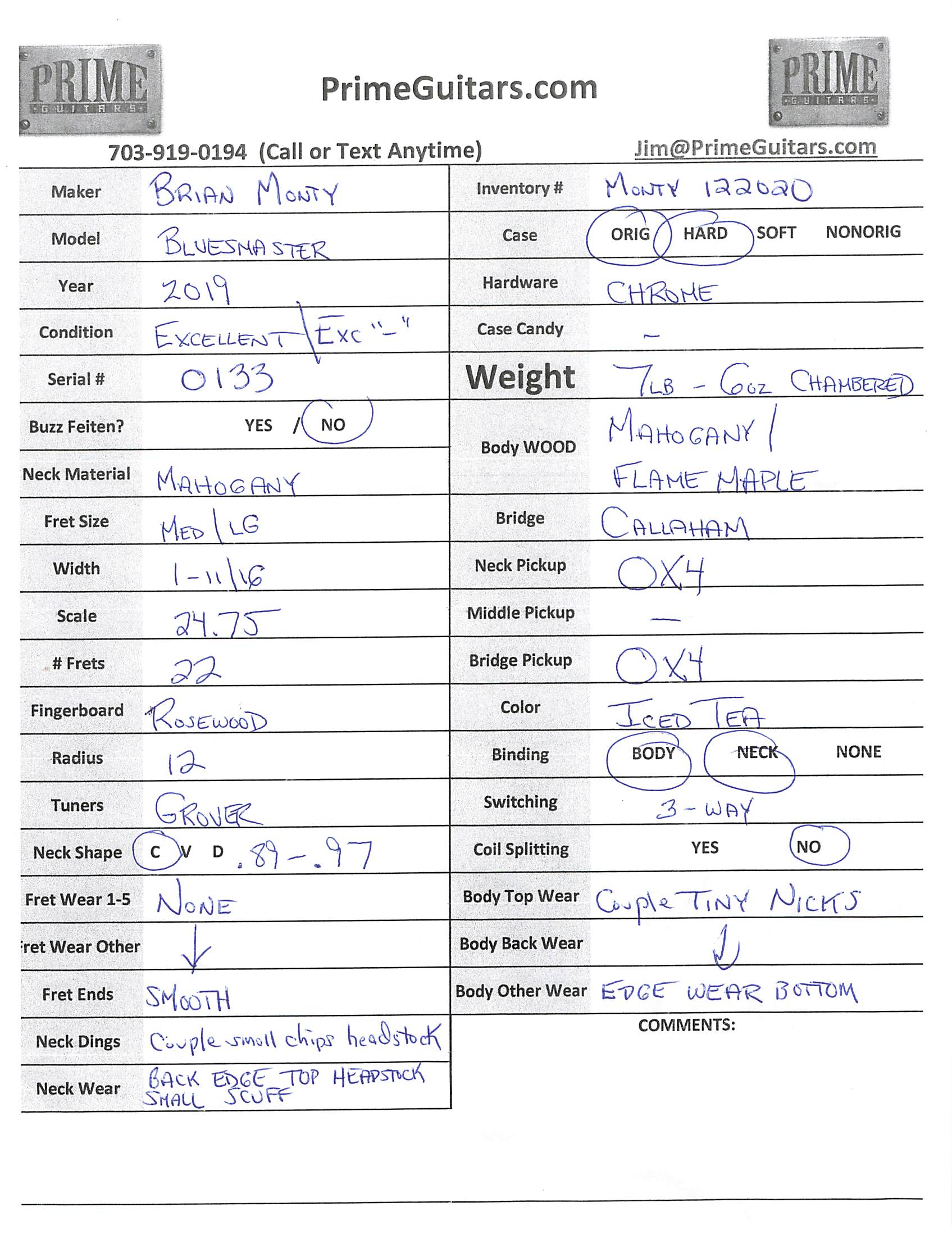 Description:
Hand crafted one-at-a-time….by ONE man….a man who has decades of experience and skill applied to constructing some of the finest set neck, carved top creations of this modern day.  You can spend 2-to-5 times as much for a stamped out production guitar OR you can acquire this lovingly built 'child' of a master luthier.
See all the SPECS & CONDITION in the 3rd PICTURE
Buy from THE trusted source for boutique gear.  For over 14 years, THOUSANDS of customers have selected Prime Guitars because we carry the finest in clean boutique gear.
We are an ONLINE STORE specializing in the coolest and hardest to find gear.  Why take a chance buying from a 'random' when you can deal with a proven entity.
We offer our expert selection process…..benefit from US searching the world for clean, rare items…we test them…we vet them….YOU save time, energy and the pain of those 'great deals' gone wrong.