Unique ID: monty 072019
Product Type: Guitars
Make: Brian Monty
Model: Bluesmaster
Year: Recent
Price: SOLD
Color/Finish: Sunburst
Availability: SOLD
Condition: Exc "-" / VG "+"
Spec Sheet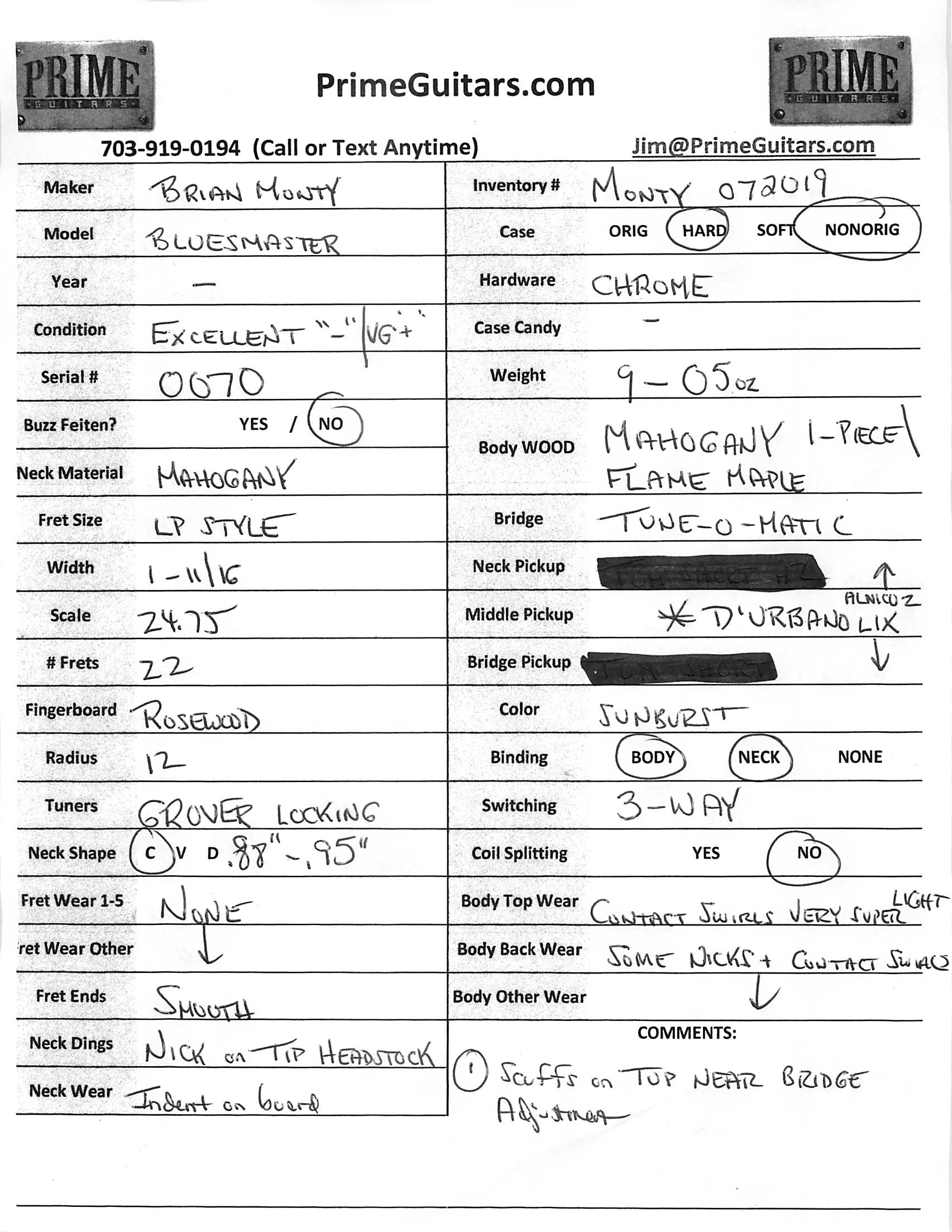 Description:
Brian Monty Bluesmaster in Excellent "-"/VG"+" Condition.   This is from a nonsmoking environment andhas no major issues but some play wear outlined in the Spec/Condition Sheet (Please see pictures for the Sheet).
The key to this instrument is how woody it sounds. Brian makes each guitar himself and uses select hand chosen woods.  He finishes each in a thin nitro to allow the woods to breath and the tone to flow.  I am aware that Brian is the subject of an article in Vintage Guitar Magazine because his work is renowned amongst those who search for modern masterpieces.
Couple of key features on this one:
C Neck Profile .88″ – .95″
No Fretwear
Some nicks and wear detailed in pictures and/or the spec sheet