Unique ID: Dano jazz 082019
Product Type: Guitars
Make: Danocaster
Model: Jazzmaster
Year: Unknown
Price: SOLD
Color/Finish: Blue
Availability: SOLD
Condition: Excellent
Spec Sheet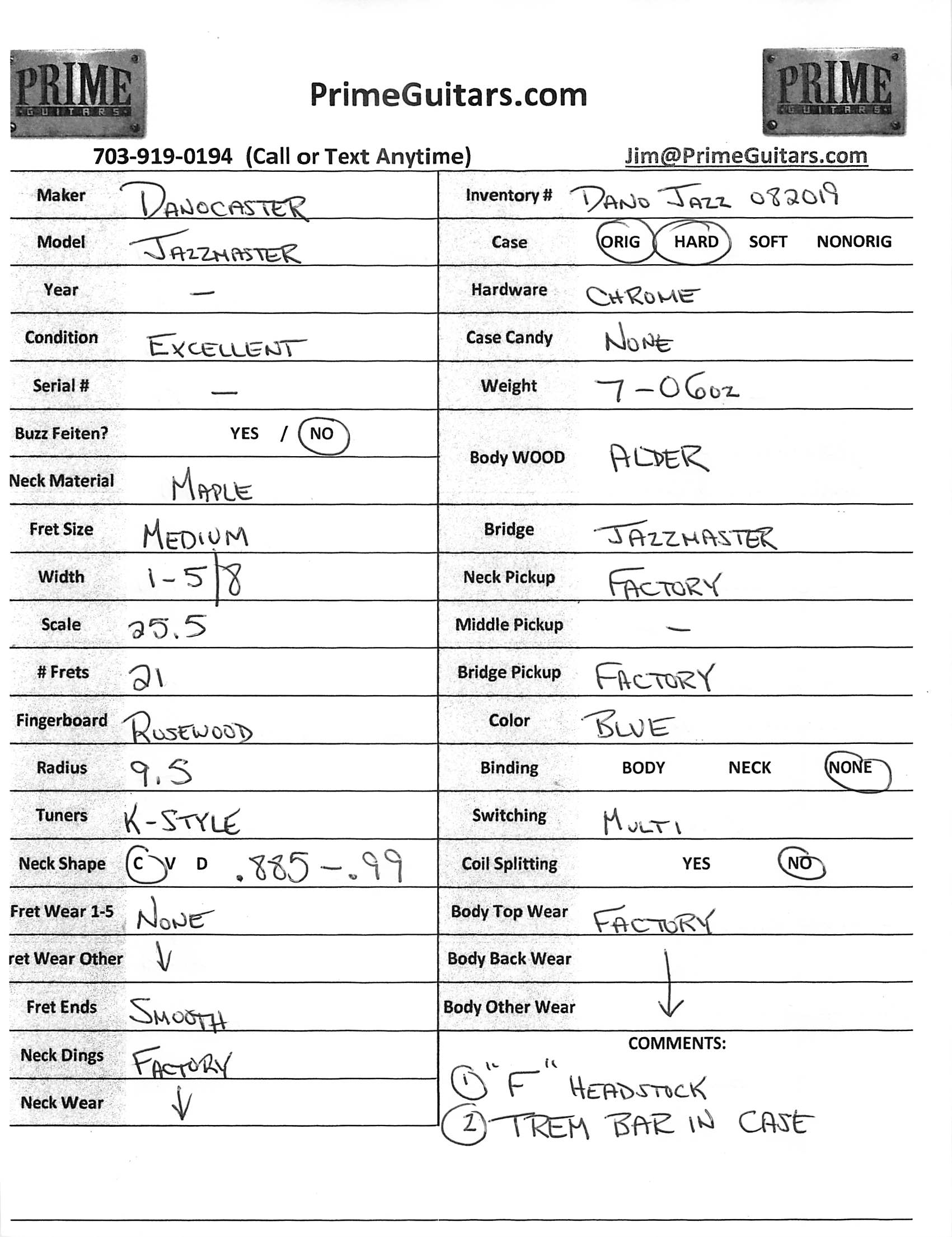 Description:
Supra-Cool! Danocaster F-headstock Logo Era JAZZMASTER.  This one has a NICE neck profile measuring .885″ – .99″ and some mighty fine pickups that almost read your mind with the nuance they create.  Dig in or lay off this is like a $15k bicycle that awaits your energy and reacts in thousandths of a second.
You can see all the Specs & Condition in the 3rd Picture.
With Danocaster ceasing production, opportunities are few to acquire fairly priced examples.  Snag this custom color early one.  If any continue to appreciate in value surely the early ones will.