Unique ID: dano s silver 122019
Product Type: Guitars
Make: Danocaster
Model: Doublecut Stratocaster
Year: 2013
Price: SOLD
Color/Finish: Inca Silver
Availability: SOLD
Condition: Excellent
Spec Sheet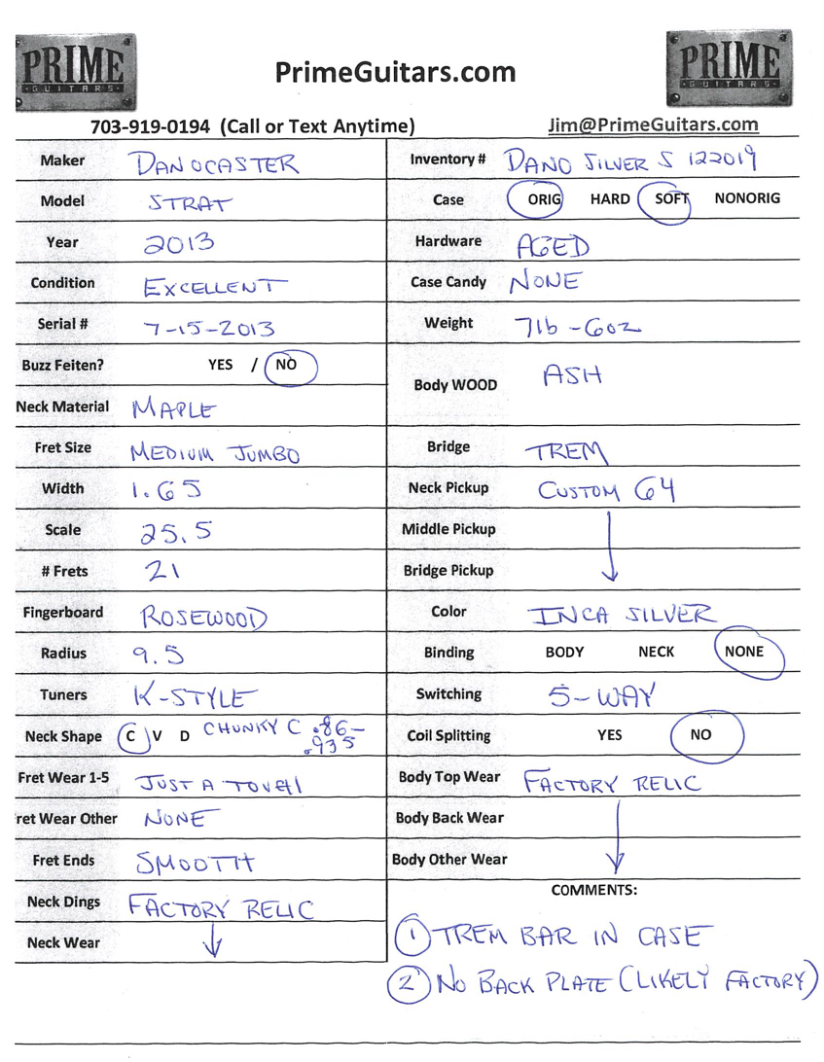 Description:
013 Danocaster STRAT in WOW Inca Silver!  Body appears to be Ash.  Chunky C .86″ – .935″ Neck .  YES the trem bar is in the case!  YES it hgas te original case.  Sorry, no tag (might pre-date them).  Custom 64 Pickups.  I just LOVE the tone of this one.  VERY full and fat while retaining the jangle we all crave.
SEE COMPLETE SPEC & CONDITION SHEET in 3rd PICTURE
Buy from THE trusted source for boutique gear.  For over 13 years, THOUSANDS of customers have selected Prime Guitars because we carry the finest in clean boutique gear.  We are an online store specializing in the coolest and hardest to find gear.  Why take a chance buying from a 'random' when you can deal with a proven entity.