Unique ID: Galloup Master 10112012
Product Type: Guitar
Make: Galloup
Model: Reserve Master Grade BRAZILIAN
Year: 2007
Price: SOLD
Color/Finish: BRAZILIAN RW
Availability: SOLD
Condition: Excellent
Spec Sheet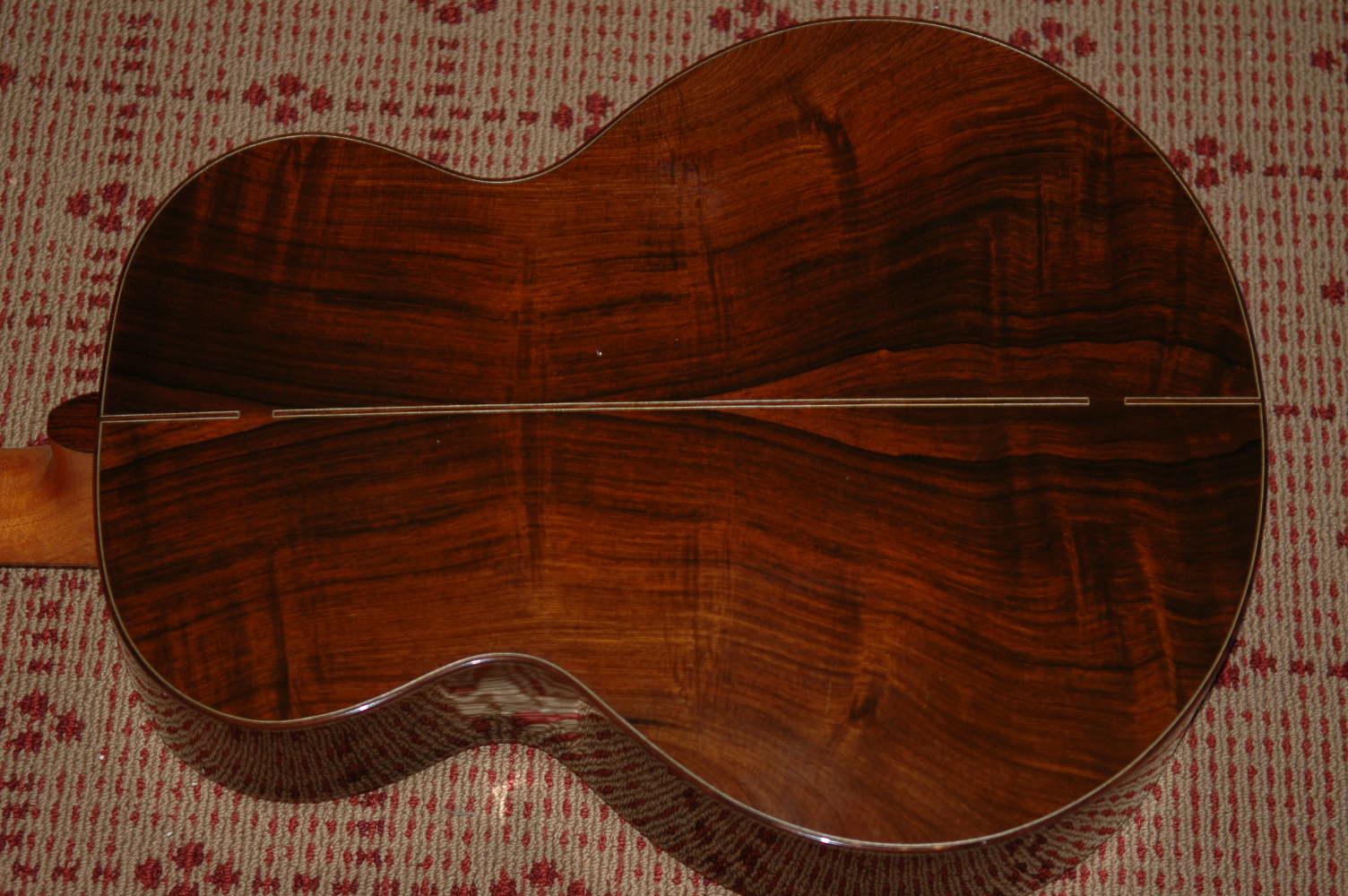 Description:
Bryan Galloup RESERVE Master Grade Hybrid in Old Growth BRAZILIAN ROSEWOOD BACK AND SIDES!  Custom CALTON case.  1.75″ Width and 25.5″ Scale.  Open Waverly Tuners.   Measurements are approximately 11-1/8″ on the Upper Bout & 15-5/8″ on the Lower Bout. The neck meets the body at the 14th fret
Just a slight touch of cowboy chord surface indentations (not grooves…very slight wear) on the frets in the first positions. The guitar has an almost impossible to find surface crack.  It looks like the grain and most would not even find it.  I've heavily discounted this instrument to account for the imperfection.  The tone? ….just WOW.  This is over $10k new.  The woods are thin and the guitar vibrates with a passion.
Lush overtones and edible notes.  It loves to be fingerpicked or strummed.  If I could play acoustic I'd keep it for myself.