Unique ID: grosh set holmes 072019
Product Type: Guitars
Make: Don Grosh
Model: Set Neck
Year: 2004
Price: SOLD
Color/Finish: Deep Cherry Fade
Availability: SOLD
Condition: Excellent
Spec Sheet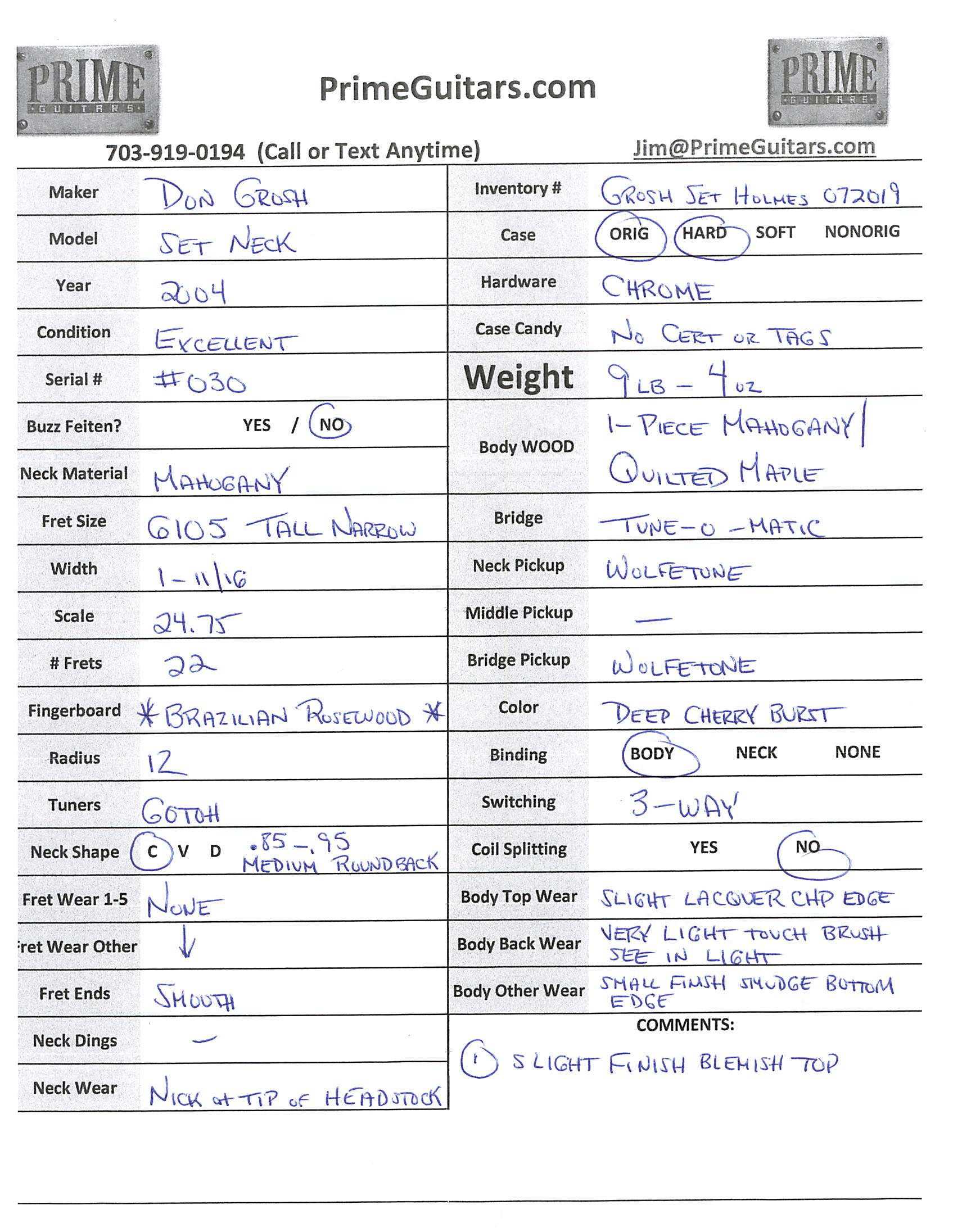 Description:
Don Grosh Set Neck is a hand crafted (by Don Himself), carved top Les Paul Killer.  These are always spectacular instuments and one of THE best deals on the used market (new they are more than double the used price).   Occasionally, there are examples such as this that have the Big 3….KILLER TOP, Upgraded WOLFETONE PICKUPS (had Dimarzios from the factory…no they are not included) and a Brazilian Rosewood Board.  Sure you can find a couple cheaper but not one with these 3 characteristics.
Overall Excellent Condition with a couple of finish issues that are outlined in the Spec/Condition Sheet (found in the THIRD picture).
Grab yourself a guitar that is going to satisfy your Humbucker desires at a price less than a stamped out factory plasticized piece of utter poop.
Buy from THE trusted source for boutique gear.  We search the world so you don't have to….for over 13 years we have supplied thousands of happy buyers with clean, well represented boutique instruments…..buy with confidence….or take your chances with some 'random' dude….