Unique ID: GVCG 082019
Product Type: Guitars
Make: GVCG
Model: 1.5" Blackguard
Year: Unknown
Price: SOLD
Color/Finish: Butterscotch
Availability: SOLD
Condition: Excellent
Spec Sheet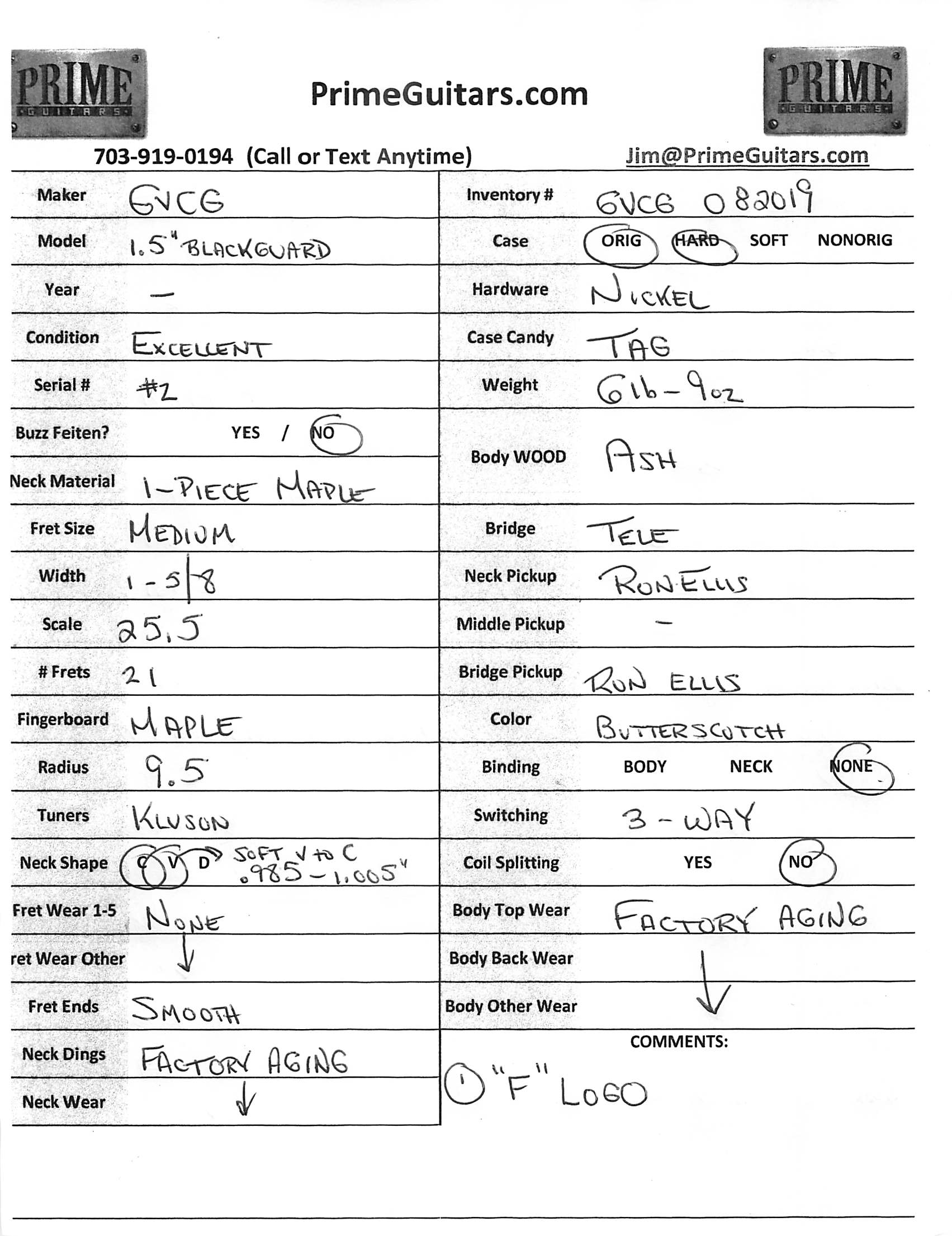 Description:
One of THE best all-time Telecasters to pass through the store in our 13 years.  Tonally this achieves the nirvana balance of inherent warmth and clarity.  Has just enough oomph without passing into 'tonal shrapnel'.  We get the best of the best….and this is the tip of the iceburg in that arena.
SEE ALL THE SPECS & CONDITION IN THE 3rd PICTURE
Has RON ELLIS pickups (not certain of model and not pulling them out  because the tone is what matters and I've described that).
Weight at just 6ln-9oz!
YES it has the original hardshell case AND "Tag" from GVCG.