Unique ID: GVCG No1 0152014
Product Type: Guitar
Make: GVCG
Model: Telecaster
Year: c. 2012
Price: SOLD
Color/Finish: Trans-White
Availability: SOLD
Condition: Excellent "+"
Spec Sheet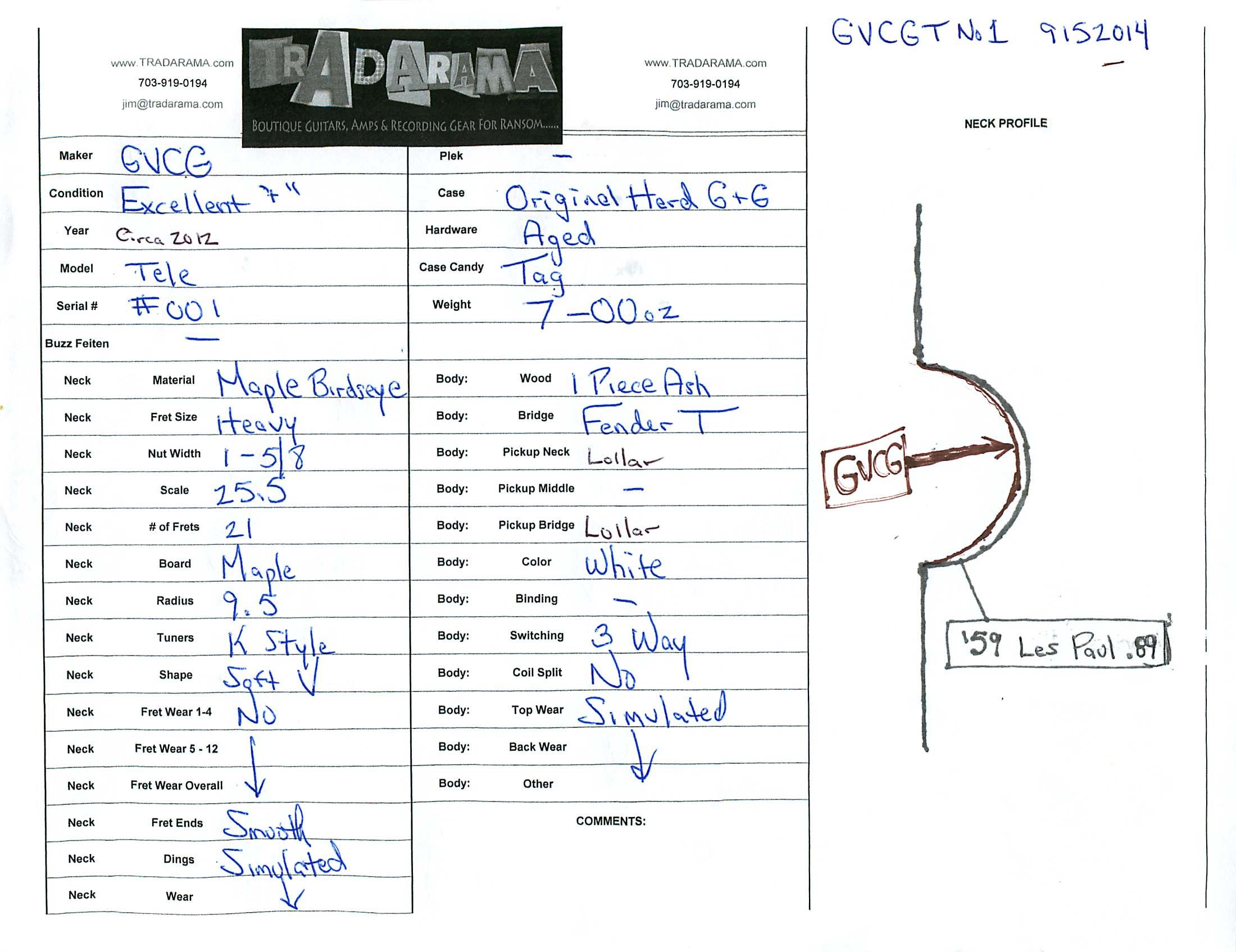 Description:
Serial Number 1 of the GVCG Branded Guitars! An even 7lbs with an Ash Body & Maple Neck. Lollar Pickups and a nice soft V type neck. Extremely resonant is the way I'd describe this one! 9.5 radius makes it modern player friendly. See the spec/condition sheet in the pictures for more details. I am so happy these are GVCG Branded.