Unique ID: tyler s white 082019
Product Type: Guitars
Make: James Tyler USA
Model: Classic
Year: Early Production: Serial #550
Price: SOLD
Color/Finish: White
Availability: SOLD
Condition: Excellent "-" / VG"+"
Spec Sheet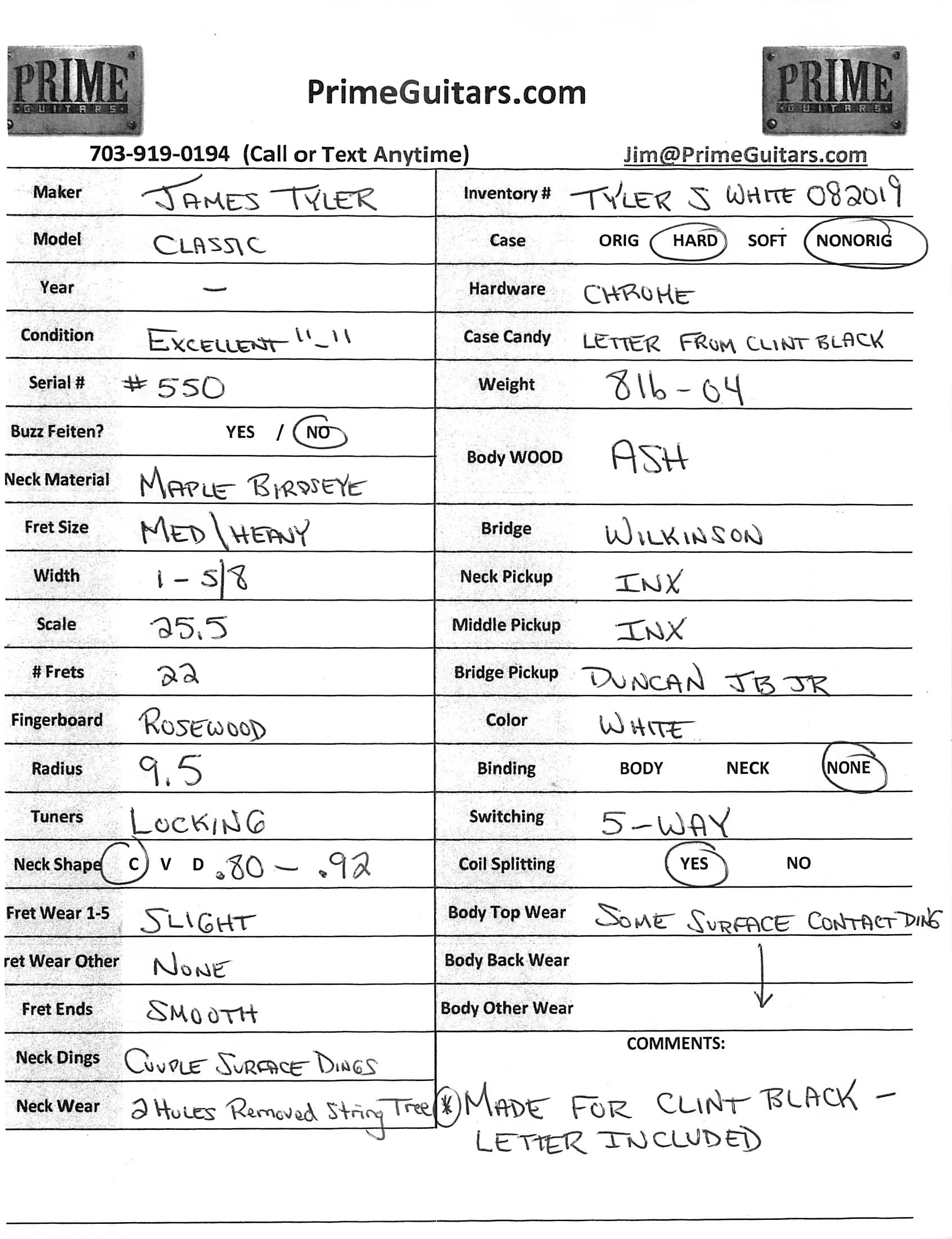 Description:
Any chance you can get a guitar used or with a celebrity, my advice is to grab it.  Especially if the piece was used in performances or recordings and not just some paperweight they possessed.  THIS James Tyler USA is an early one and has DOCUMENTATION FROM CLINT BLACK (included with sale to new buyer) stating that it was used on stage with him for a long time.
The guitar has had some changes along the way and the pictures show how the electronics have been altered to accommodate the pro tastes.  You can easily swap it back to stock…but WHY…obviously it was done with good intention and the result thrilled audiences worldwide for hundreds and hundreds of shows.
You can see the complete specs & detailed pictures.  Take your time and absorb.  Sold as-is.  I'll do my best to explain what I have here but I am not an expert in all aspects of wiring so you will have to use your eyes on that front.