Unique ID: mario martin 122019
Product Type: Guitars
Make: Mario Martin
Model: Telecaster
Year: 2012
Price: sold
Color/Finish: Aquamarine Sparkle
Availability: sold
Condition: Excellent
Spec Sheet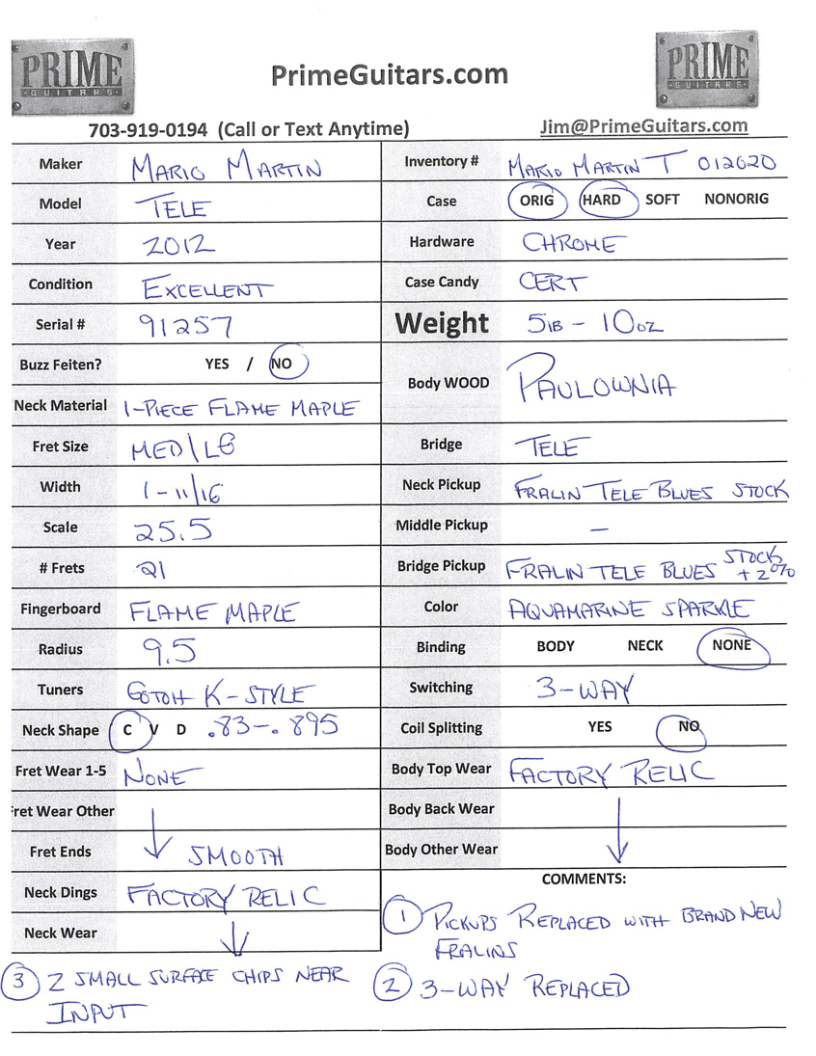 Description:
Mario Martin telecaster from a smoke free environment.  This one is SUPER light weight at just 5lb-10oz.  Just look at the Aquamarine Sparkle finish!…so many different colors emerge.  Hey…isn't it time you step up and get a little zippy in your image!
You can see a complete overview of SPECS & CONDITION in the 3rd PICTURE.  I swear…it's all there…just slowwww down Mr Speed Reader…and it's all there.  Neck Measurement!?…yes…there…..
Buy from THE trusted source for boutique gear.  For over 13 years, THOUSANDS of customers have selected Prime Guitars because we carry the finest in clean boutique gear.  We are an online store specializing in the coolest and hardest to find gear.  Why take a chance buying from a 'random' when you can deal with a proven entity.