Unique ID: palir t 082019
Product Type: Guitars
Make: Palir
Model: Burncaster
Year: Unknown
Price: SOLD
Color/Finish: Distressed Black
Availability: SOLD
Condition: VG"+"
Spec Sheet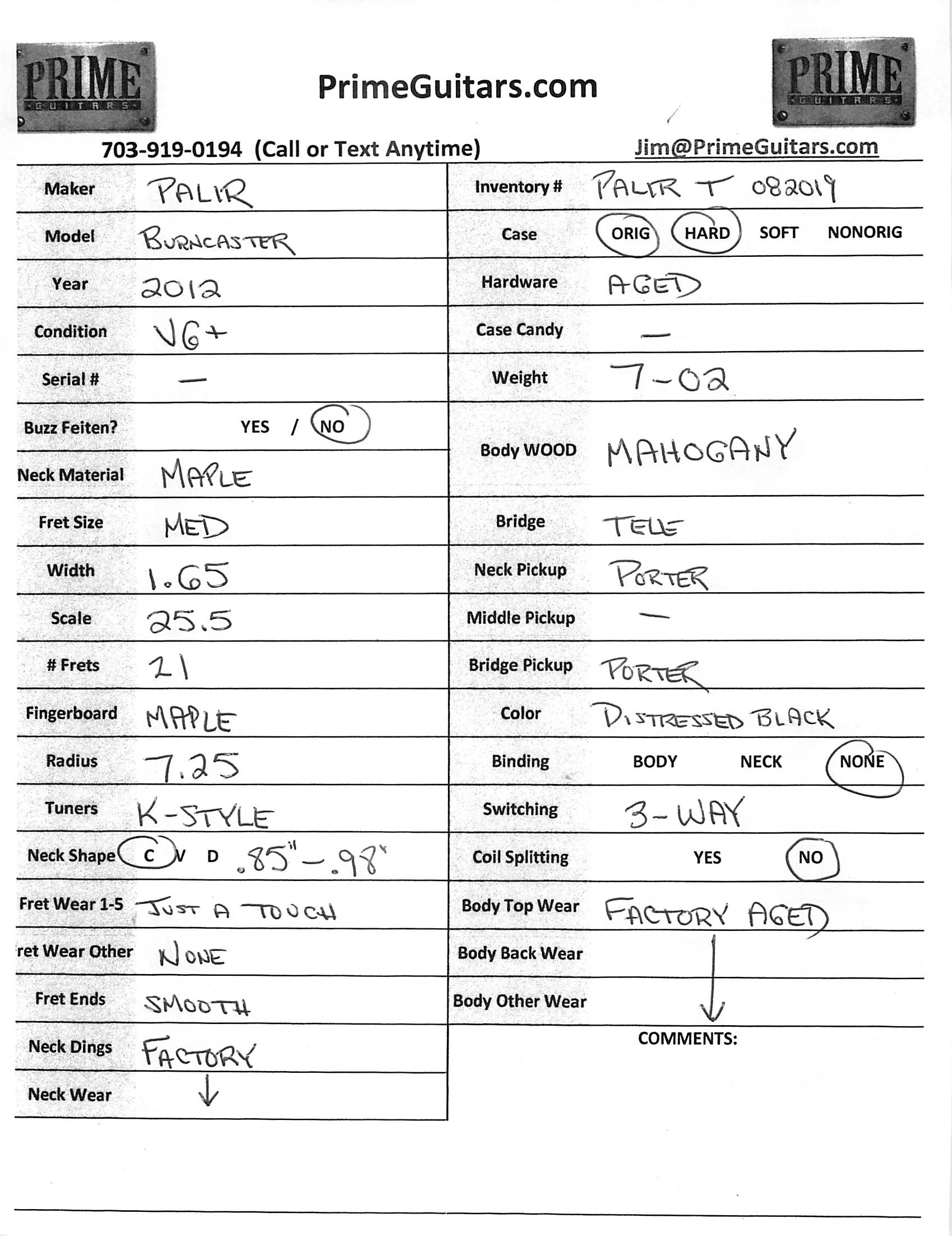 Description:
Genuine PALIR "Burncaster" with Porter Pickups.  Just 7lb-2oz and has the original hardshell case.  From a smoke free environment.   Palir is the most recently copied brand in the marketplace. If you look at their unique finishes you can clearly see where others have taken up the Palir way of featuring grains and distressed finishes.  These guys are onto something.  Here is a guitar that to my ears can do everything from Tele to LP Junior.  It just screams….and affordable excellence.  Prices on Palirs are creeping up and up and up as more dealer carry them and more sell.   Grab this before they become the next Danocaster.
See the 3rd Picture for a Spec/Condition Sheet with all the details your little itchy eyes can handle.