Unique ID: prs ps 072019
Product Type: Guitars
Make: Paul Reed Smith
Model: Private Stock 513
Year: 2011
Price: SOLD
Color/Finish: Bahamian Blue Burst
Availability: SOLD
Condition: Excellent "+"
Spec Sheet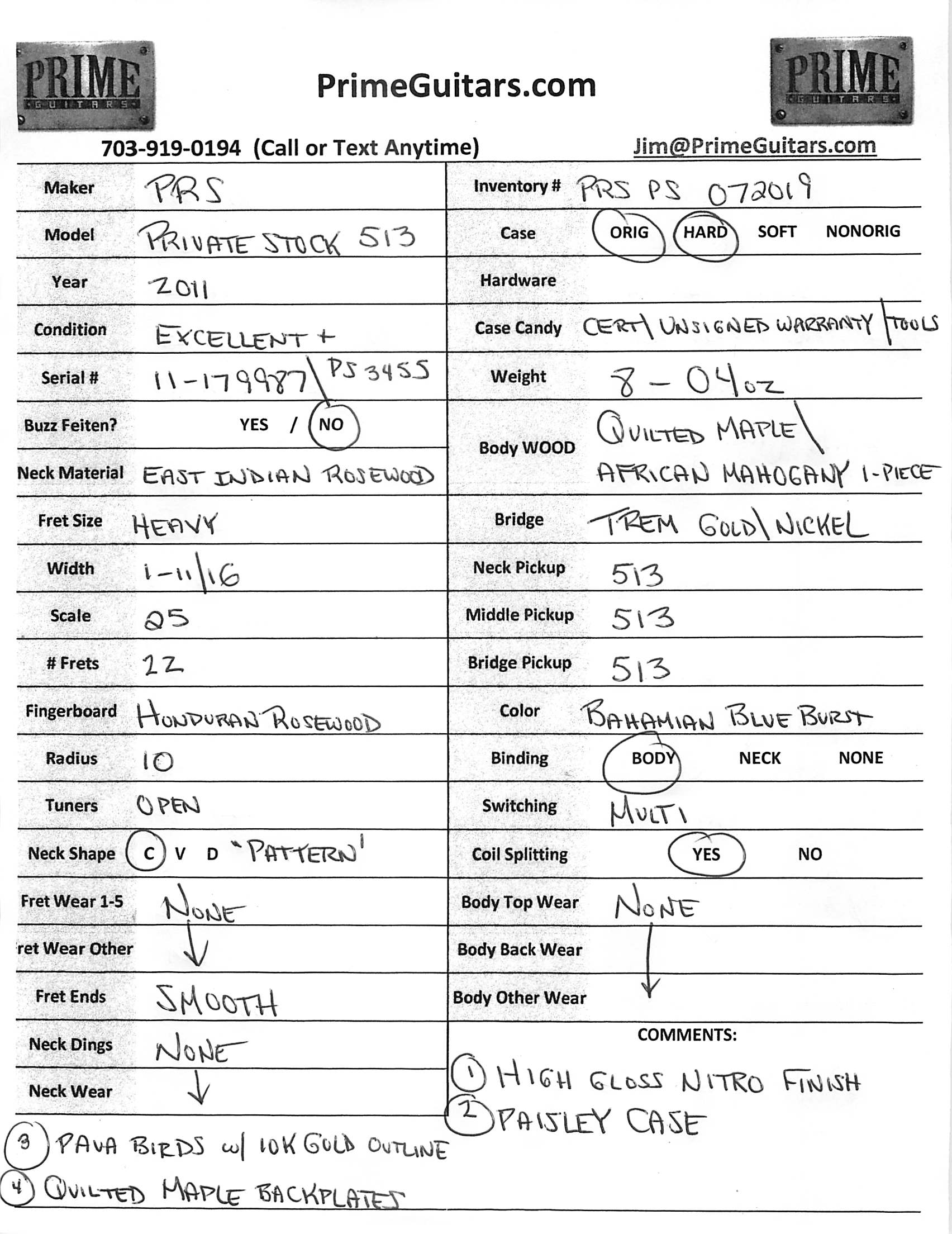 Description:
OMG I am a sucker for a blue guitar…..and this one is just hauntingly beautiful.  Notice how WOW the top is straight on…..no bs pics lying down to get the quilt to pop…just Hall-of-Fame 1-off TOP…WOW.
Oh it doesn't stop there.  Check out the matching Control Covers.  SEE the Honduran Rosewood BOARD with all that figuring.  Look at that lush East Indian Rosewood NECK.  The high gloss nitro finish feels like it is not even there.  The guitar feels and sounds organic which is a HUGE step for PRS since the early Private Stocks which looked great but had that 'smothered by plastic' tone.
You can see all the specs and a detailed condition in the 3rd picture.
This piece is truly spectacular.  You know how it goes…when a 1-off Guitar speaks to you GRAB IT or be stuck settling forever.