Unique ID: ronin bm black 082019
Product Type: Guitars
Make: Ronin
Model: Badmoon
Year: 2017
Price: SOLD
Color/Finish: Gloss Black
Availability: SOLD
Condition: Excellent
Spec Sheet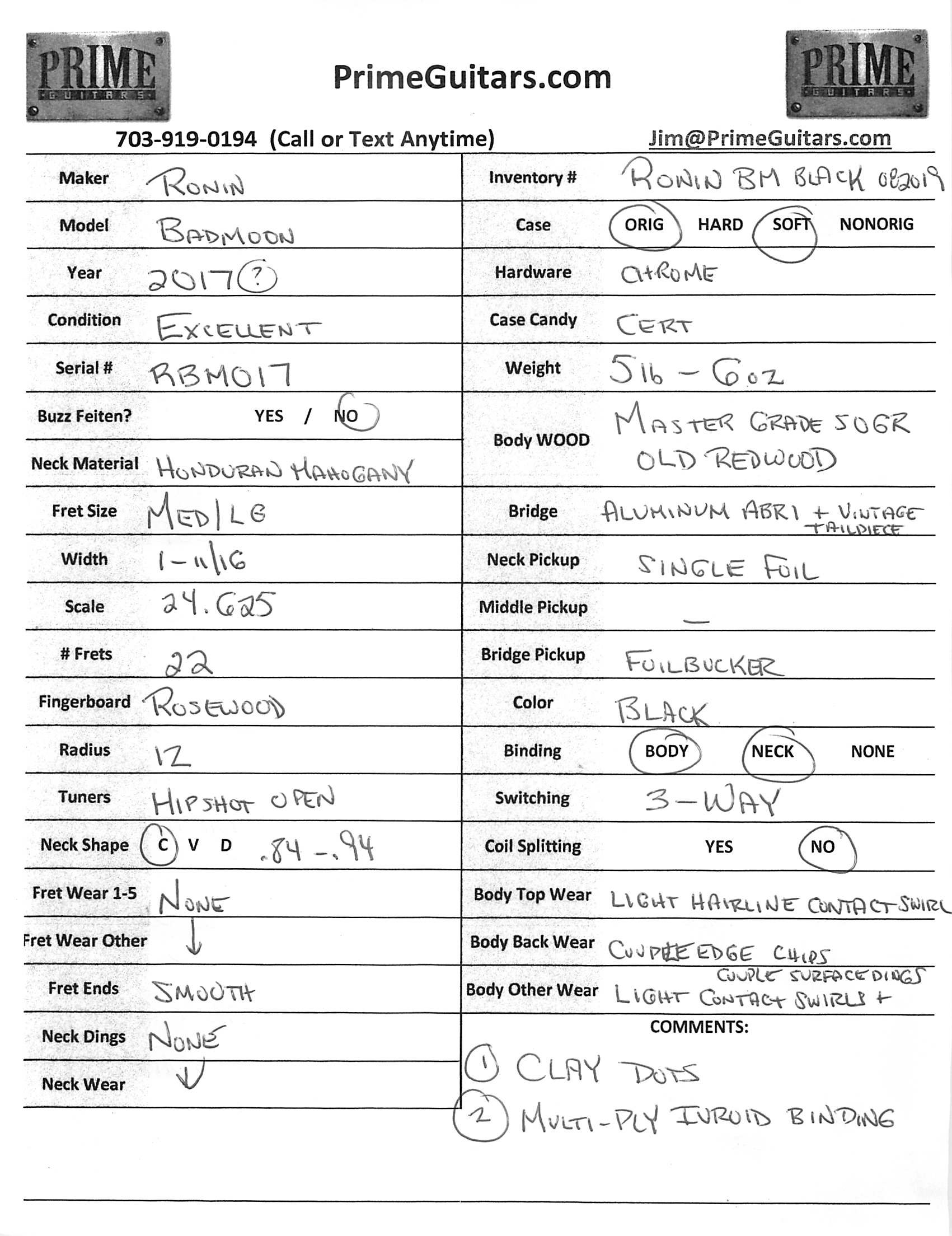 Description:
One of the most labor intensive guitars created today…actually they are NOT being created because Ronin ceased operations…so THIS is one of your only opportunities to grab a labor of love.  The Badmoon is a masterpiece.  We have sold more Ronins than any dealer on the planet…and we can attest to the fact that we have sold more Ronins to Celebrities than ANY other brand.
This weighs just 5lb-6oz.   MASTER Grade Recovered OLD GROWTH Redwood Body and Honduran Mahogany Neck.  Clay Dots.  Wonderful "C" Profile neck with a familiar profile.   Multi-ply ivroid binding that takes HOURS to install.
SEE ALL THE SPECS & DETAILED CONDITION IN THE 3rd PICTURE 
Tonally you won't find a more additive piece of equipment…period.  Ronin's pickups are not just screen-door covered humbuckers…they are unique and inredibly DIFFERENT from anything else you have ever heard.