Unique ID: ronin betty 082019
Product Type: Guitars
Make: Ronin
Model: Betty
Year: Recent
Price: SOLD
Color/Finish: Candy Apple Red
Availability: SOLD
Condition: Excellent
Spec Sheet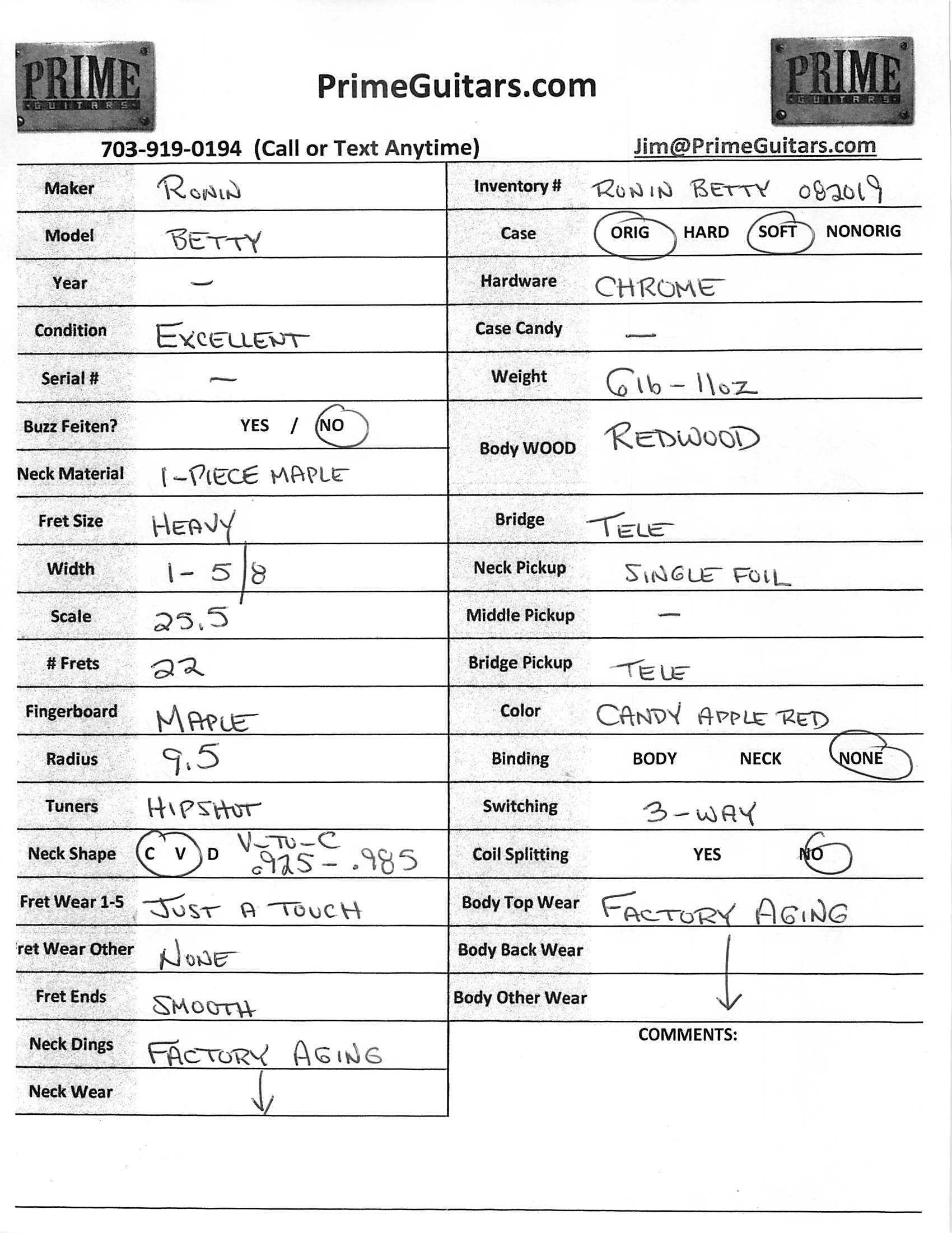 Description:
Teles are HOT ….been hot…always were hot….if you're like most Tele guys you have several…many…a library of teles.  What you lack is a Ronin Betty.  Why?   Because they are the most additive guitar TONALLY of any we have encountered…period.
SEE ALL THE SPECS & DETAILED CONDITION IN THE 3rd PICTURE 
Think of the proprietary Foil Pickup.  Not just some pickup with a screen cover….it's a whole unique voice.  Put it this way…if you have a studio you invest more in mics than guitars…your pickup is your guitar's mic….THIS MIC/PICKUP is SO unique.  Stringy, open, complex.  SO much information comes.  The neck can sound as much like bridge as it can a traditional neck pickup.  VERY responsive to tone knob changes too.  OH and the Redwood sounds like a brighter more Tele-like Les Paul….so THAT is why you NEED a Ronin Betty.