Unique ID: Ronin bird 082019
Product Type: Guitars
Make: Ronin
Model: Phoenix
Year: Recent
Price: SOLD
Color/Finish: Dark Amber
Availability: SOLD
Condition: Excellent
Spec Sheet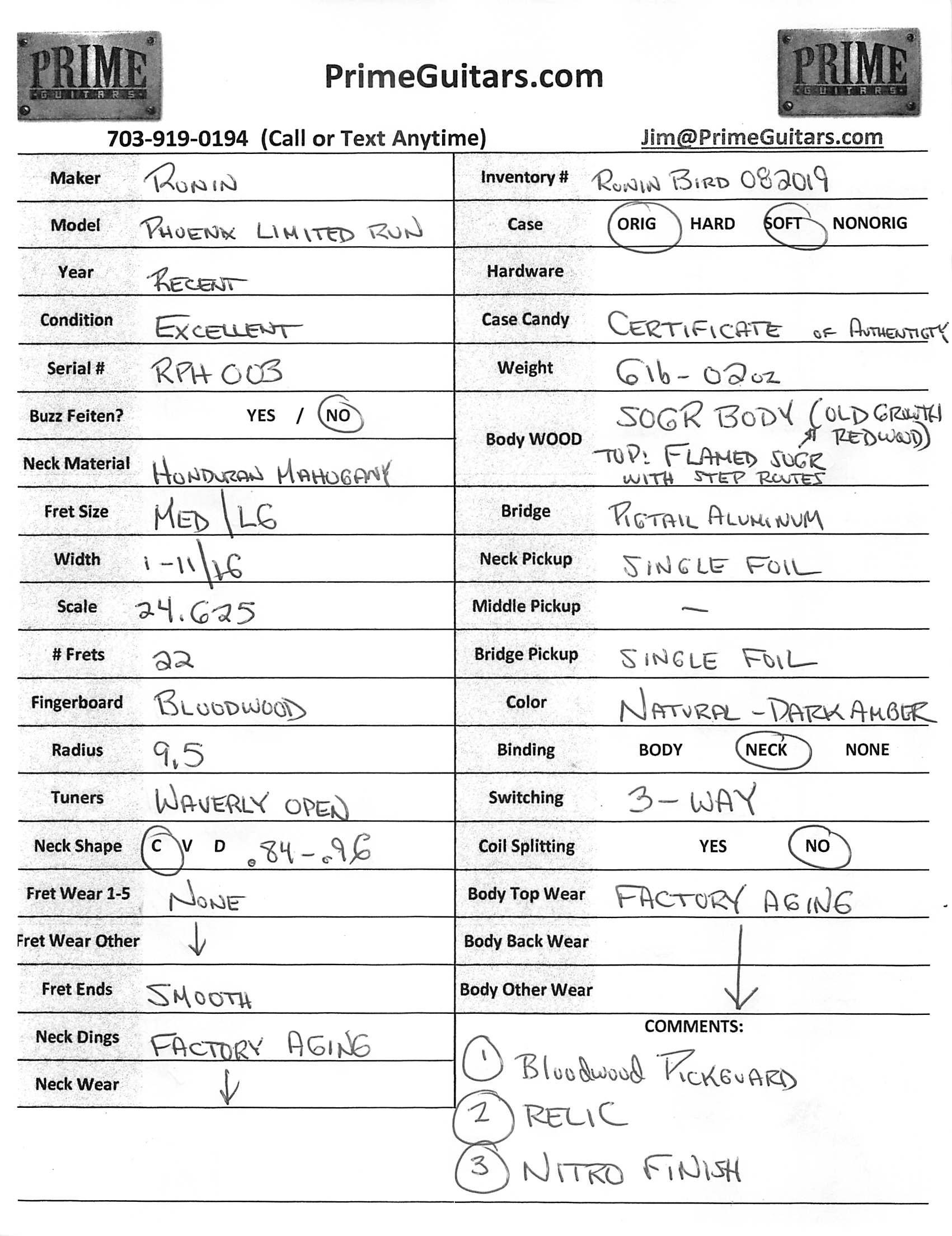 Description:
OH MY MY….this is a 1-off that will satisfy your itch for cool AND additive!   Recent Ronin Limited Run PHOENIX.  Start with Old Growth Recovered Redwood!  Add Ronin's proprietary Single Foil pickups that are OPEN and produce SO MUCH INFORMATION.  Look at the BLOODWOOD Board and Pickguard on this.  NITRO finish.  Completely hand crafted.  Original Case & Cert.  JUST 6lbs-2oz.
SEE ALL THE SPECS & CONDITION IN THE 3rd PICTURE
The thing about a Ronin is they are THE most additive guitar tonally to your collection.  They sound like nothing you have or have had.  AND each one is so unique that when one pops up…you need to snag it because they're not done in like runs. You are unlikely to find another like it again.