Category:
P-S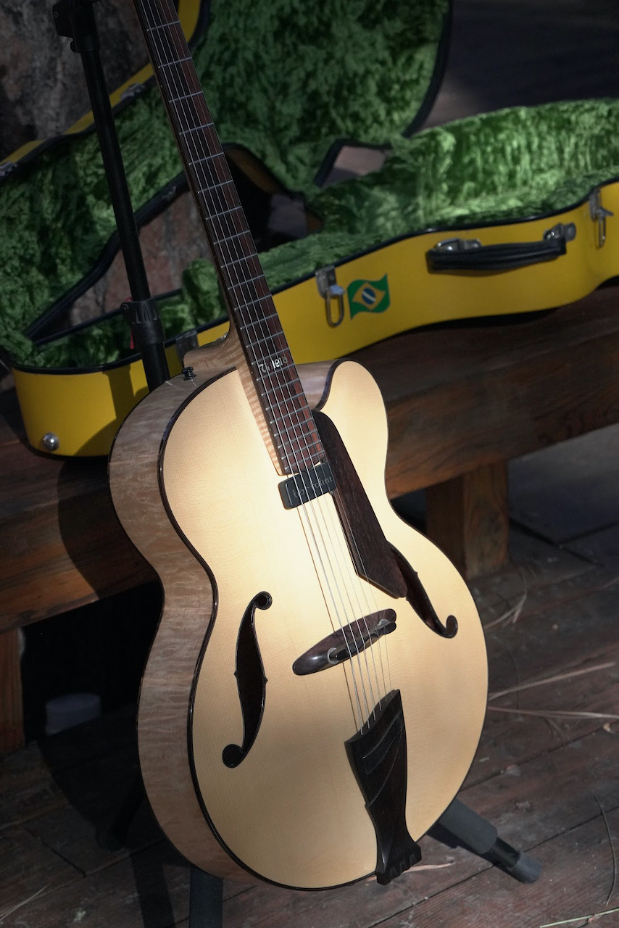 Taku Sakashta masterpiece!  An impossibly rare custom 17″ Archtop from a 1-owner collection.  Amazing story accompanies this piece.  The owner inherited a Brazilian Rosewood bed; Taku was SO interested in the wood that he took in the entire bed in partial exchange for this piece.  SO this very guitar has genuine FURNITURE GRADE BRAZILIAN ROSEWOOD !  Taku used the rest of the wood in other pieces.  The top is German Spruce.
ALL the dark woods shown are the Furniture Grade Brazilian Rosewood.  Board, Tailpiece, Binding, Bridge, Neck Heal, Headstock overlays and pickguard.
The final product weighs just 5lb-10oz.  IT literally took 4.5 years to complete showing the perfectionist work ethic Taku embodied.
The tailpiece is totally floating and it is custom created to match the curvature of the top & allow for a strap.
Even the pot for the single volume control is a super expensive one from a medical device company.  No expense was spared here.  Nothing but the finest in details, woods and of course craftsmanship.
Custom form fit Calton Case is included of course.
The only consideration of note is the owner had Taku inlay his name at the 12th fret. Most will elect to keep this feature as a sign of provenance; however, it is an easy task for your luthier (at your expsense and risk) to swap this out for the inlay of your choice.
This piece has no fretwear and no repairs.  Only the very slightest faint 'contact' hairline swirls on the back (NO not buckle rash…just touch swirls from super light contact).
Whether you are a player, artist or collector THIS is an investment grade piece for your collection.  You many never have this opportunity to acquire another.  Total 1-off.
View More Info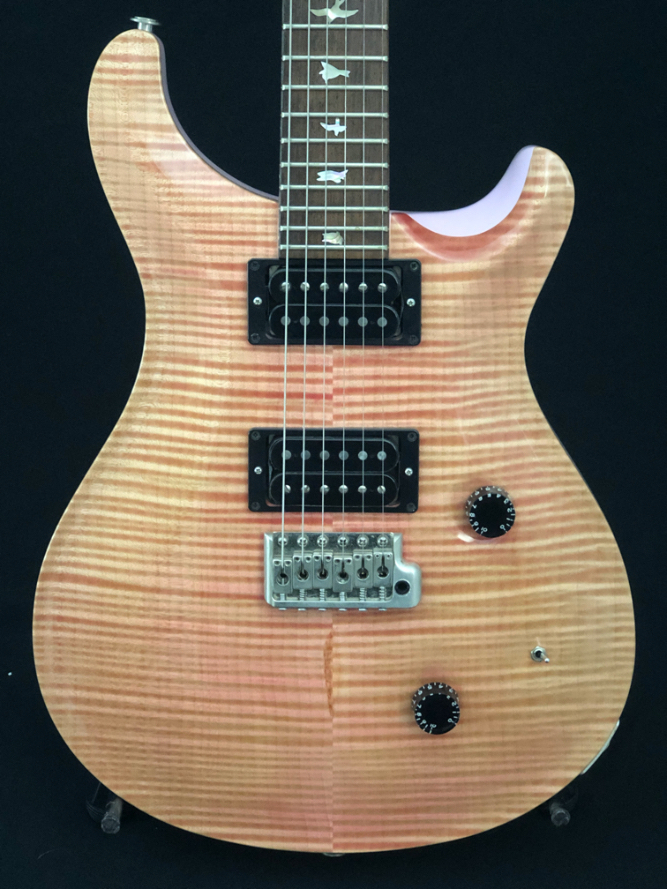 See more info here!   https://reverb.grsm.io/33417528-paul-reed-smith-custom-24-bonni-pink-1989
Super rare 1989 PRS Custom in Bonni PInk with a WOW tight flame.  Weighs just 7lb-12oz.  Vintage Bass & HFS pickup.  Original Case.  Trem bar and truss adjustment tool in case included.   Nonsmoking collector owned.  Bird inlays.  Brazilian Rosewood Board.  All what you look for in a piece to keep and cherish.
Buy from THE trusted source for boutique gear.  For over 13 years, THOUSANDS of customers have selected Prime Guitars because we carry the finest in clean boutique gear.  We are an online store specializing in the coolest and hardest to find gear.  Why take a chance buying from a 'random' when you can deal with a proven entity.
View More Info
Early GVCG Esquire from the days when Jonathan was creating these with Fender logos!  IT has the trademark "rooster" in the neck pocket clearly identifying this piece as a GVCG.
This was professionally converted to a Telecaster…but relaaaaaxxxxx….no holes were drilled……the original guard & caps are included!  So YOU WIN!  I prefer having 2 pickups but if you only want one then it's all there for you.
SEE COMPLETE SPECS & CONDITION in the 3rd PICTURE.
LIGHT weight at just 6lb-13oz.  Have to LOVE the resonance of this piece.  The early GVCGs are the play.  I had the 'reissue 1' versions and they are fine guitars but not to the same level of WOW as the early versions.
SEE COMPLETE SPECS & CONDITION in the 3rd PICTURE.

This does NOT come with the 'patch' but it is a 2005 from what I can gather.
Buy from THE trusted source for boutique gear.  For over 13 years, PrimeGuitars (an internet store) has served THOUSANDS of customers! We search the WORLD for the coolest hard to find clean gear.  Why take a chance buying from some 'random'?
View More Info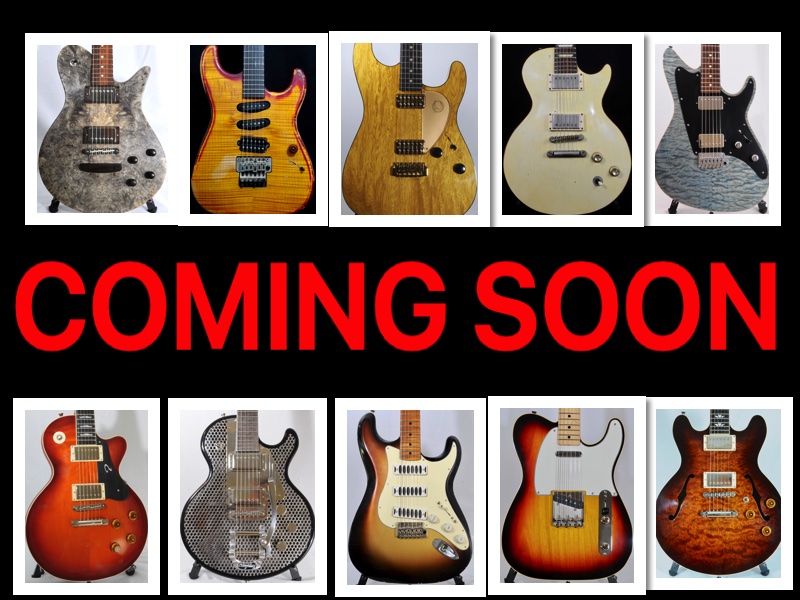 COMING SOON!

We are now LENTZ GUITAR DEALERS!  Custom Orders Welcome – We Take TRADES!
View More Info