Category:
Sold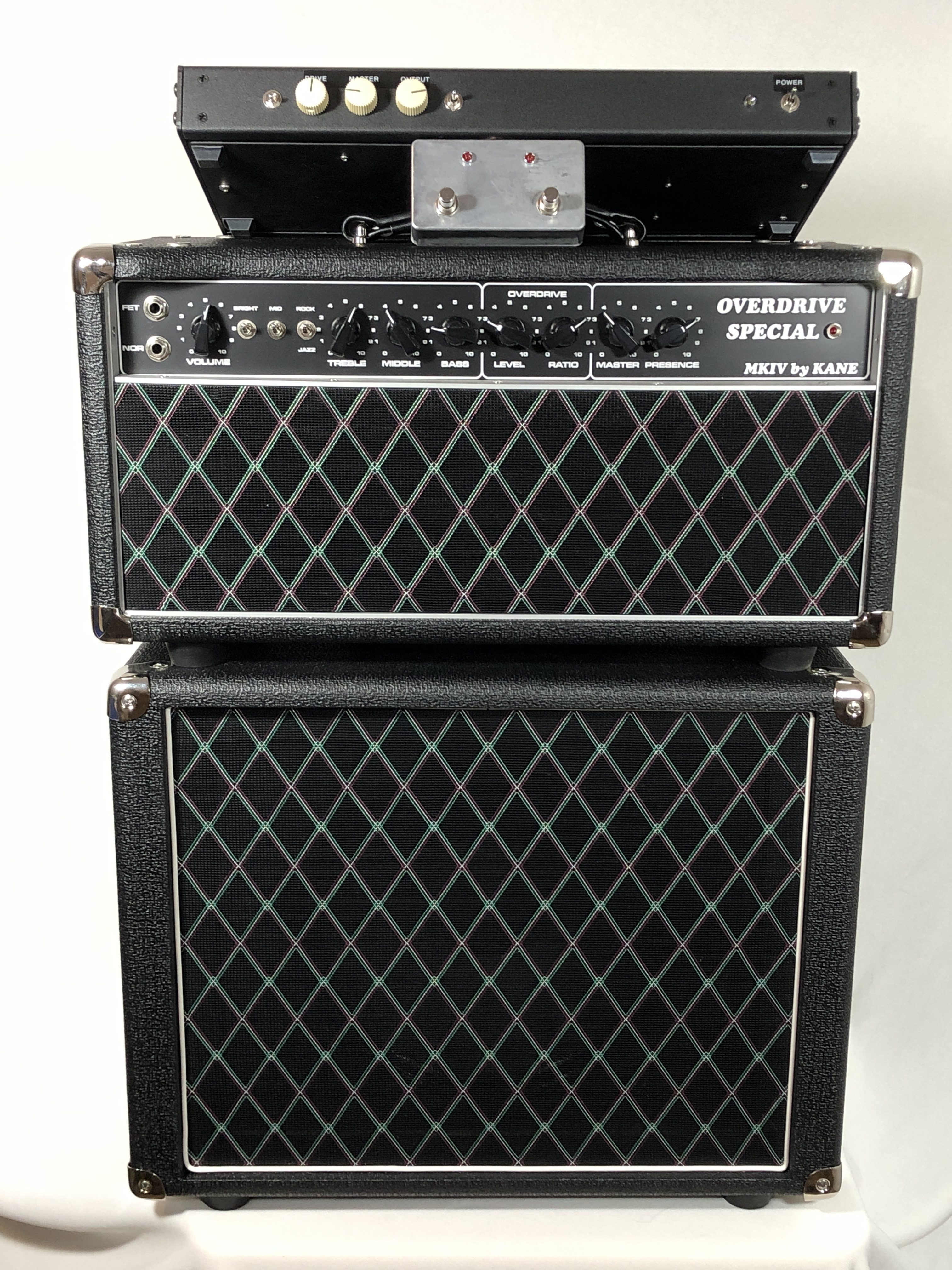 BRAND NEW!   Only Authorized Dealer!  IN STOCK!   Warranty!  Comes with 2 free revoicings (buyer pays shipping to Mark both ways) if you are not thrilled with the tone!
This is a rare production amp by Mark Kane.    Mark typically only produces custom amps.  He recently made this for our shop so that we could accommodate instant gratification.
The amp itself is a Dumble Style that Mark is universally famous for.  It features 100w of 6L6 Power.  It features the "HRM" tone stack which has the ability to dial in a bit more gain than the standard D tone stack (HIGHLY desirable).
Think Robben tone then note it has a touch more on tap.  Mark refers to this as his "Bluesmaster" style.  It comes COMPLETE with the HEAD, CAP (with Warehouse Speaker specially selected for this head), DUMBLEATOR and FOOTSWITCH.  YES the power cable too (you supply cables to/from the buffered effects loop).  The Dumbleator is Mark's latest style with a Bright Switch.
Get this at the factory direct price adjusted for selling fees.  SORRY WE DO NOT DISCOUNT MARK KANE AMPS so please don't ask.
Not convinced yet?….go to You Tube and search up some clips.  You can see buyers the world around select the Mark Kane for their D-style amps.  Mark is a renowned expert.  He doesn't just take online schematics and copy them. Mark has spent his life studying, perfecting and re-perfecting his craft.  We have sold dozens and dozens….and they rarely come up for resale…that speaks volumes.
View More Info