Category:
Sold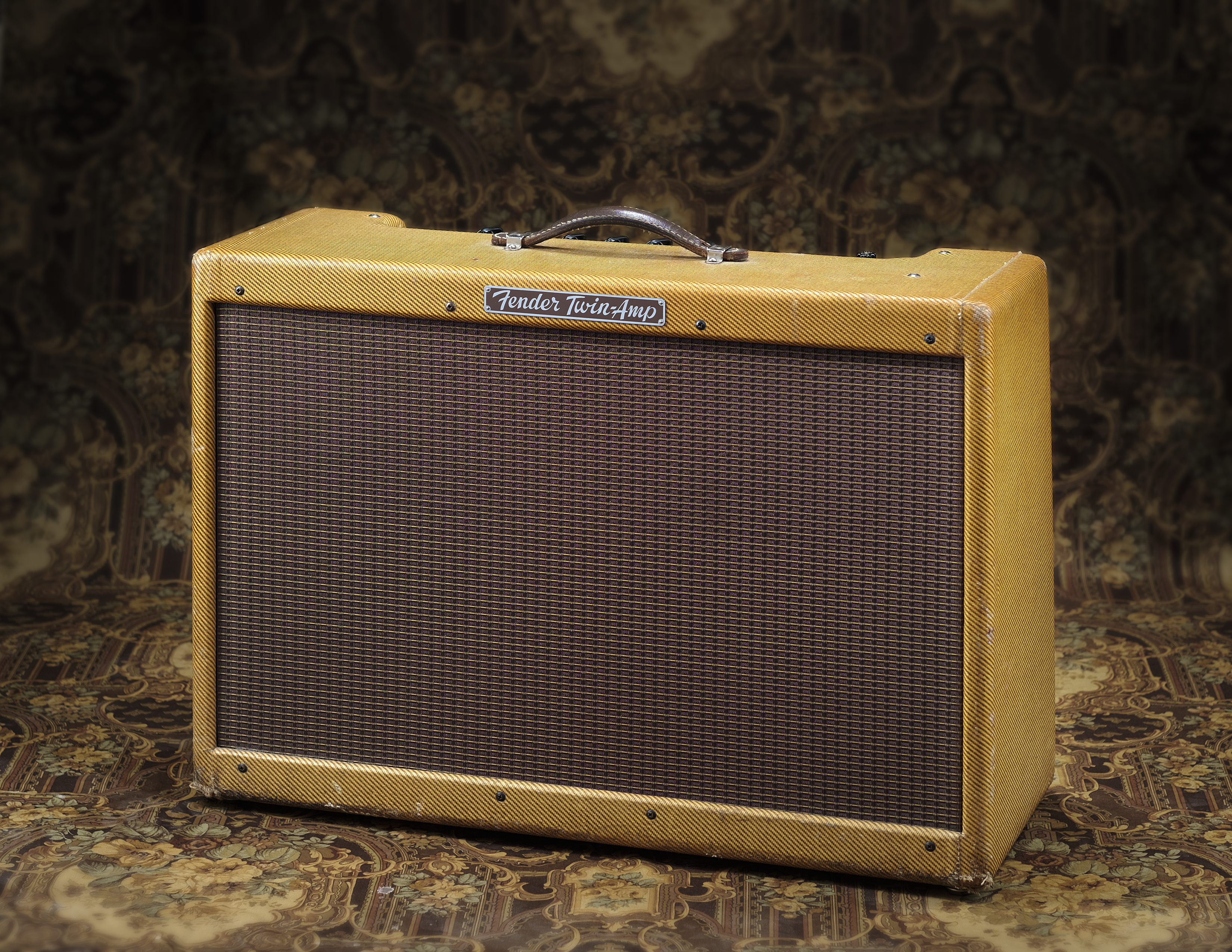 1958 Fender High Powered Twin Tweed.  Super clean. I acquired it from a collection and it has been in mine.  The person I acquired it from purchased it from the original owner.  This has withstood time in a wonderful condition.  BUT it also is a freaking WOW amp.  Notes just sustain and bloom like nothing I've experienced.  I
This is NOT like every other one you see…where all the bad crap is hidden in block paragraphs…followed by "great sounding".  This has a only couple of things to mention and we will mention them up front.
Speakers reconed a year ago by Neal's Speaker Repair.  I A/B'd the recones against a vintage set and could not tell the difference.  The only reason these were reconed was the cones were damaged in shipping when I purchased the amp.
Not certain if the rectifier tube is original or not. It is labeled Amperex.  One preamp tube appears changed and original included. Other tubes appear original.
3-Way power cable added by my tech (Cage Audio).  Original Included.
Couple of caps changed.
So that means the hande, tweed, trannies, grille, lettering….ALL ORIGINAL.
Couple of other things:
It comes with the ORIGINAL COVER
I plan to ship it in a custom flight case unless you prefer something else.
Sorry no sound samples, videos, demos, weighing, measuring, photographing in pre-dawn light or testing for radiation.
Sale is as-is unless it arrives smashed up.  That means…I don't want to enter into your coveted post-purchase renegotiation because you believe X tube might not be original and your tech says the amp requires blah blah blaqh blah…if that's your game…buy someone else's.
The amp is wonderful.  There is a reason so many people hoard these.  I just find I don't play it and it belongs with someone who will cherish and use it.
If you offer a trade: Make me a firm offer…no archtops, no broken/repaired stuff, no PRS, no illiquid crap you want to turn into A-grade collector quality gear.  Make it quality and I will respond.  No returns. No trials.  No approval periods.  
View More Info